This post and the photos within it may contain affiliate links. If you purchase something through the link, I may receive a commission at no extra charge to you.
What things to do in a lucid dream?
When it comes to lucid dreaming, the possibilities are endless.
Once you take control of your dreams and learn to lucid dream, you can do almost anything!
To give you a boost, some ideas and inspiration, I prepared a list with awesome ideas and things that you can do in your dreams!
If you are new & not sure what is a lucid dream and how to do it – you can learn more about it in the end of this article, so make sure to stick with me.
Now, let's begin.
Note: In the end, you will find what is a lucid dream, how to experience it, plus a list with what NOT to do in a lucid dream.
51 things to do in a lucid dream (dream ideas):
1. Fly
It's one of the most common dream scenarios out there. Being able to fly is one of the most liberating, thrilling, and exciting experiences you can have as a lucid dreamer.

Fly around the world, journey through the clouds, and feel the air rushing by as you soar like an eagle.
2. Meet your hero
Is there someone out there who you admire above anyone else? Do you enjoy reading about them, watching them on TV, or following their social media posts?

Well, imagine how awesome it would be to meet them. Imagine shaking their hand and chatting to them face to face.
3. Prepare for a job interview
A job interview can be an intense, high-pressure situation. How you perform in that short moment can lead to you landing your dream job or having to deal with rejection.

Why not use lucid dreaming to practice and prepare so that you'll be feeling confident and resourceful when the time comes.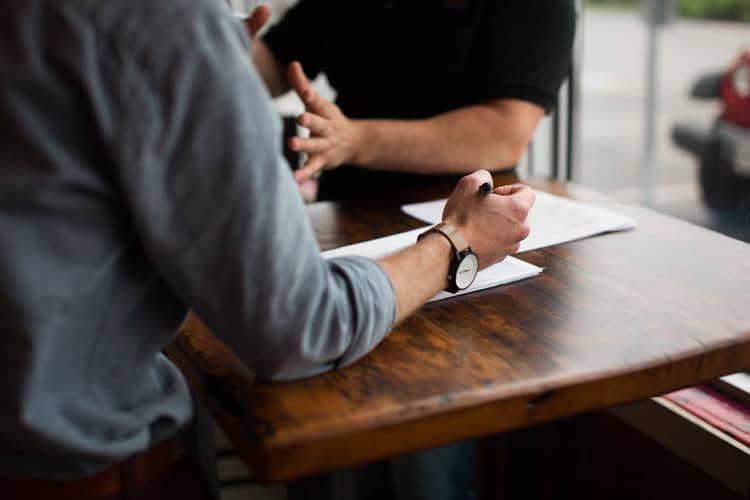 4. Ask advice from an expert
Do you find yourself in need of some guidance? Are you facing a difficult dilemma and in need of some wisdom to help you make the right decision?

Try bringing in an expert to your dream and learning what they have to say on the matter.
5. Fly a plane (or a helicopter)
You've chartered your own aircraft and the controls are all yours. Choose your destination and enjoy the experience of flying.
6. Try something new
Is there an activity you've always wanted to try? Well, now, you have the chance. Give it a go and see how you like it.
7. Go back and re-experience your memories
Do you have a particular memory that you'd like to go back and re-live? Lucid dreaming gives you a chance to recapture those golden moments. And, that's not all. You can also re-experience negative memories and change the outcome.
8. Go on a date (with literally anyone)
Do you have a crush on someone? Is there a famous celebrity you're in love with? Well, tonight you can have the perfect date night with them and see what happens.
9. Practice your sport
They say that practice makes perfect. If you play a sport or practice any other activity for that matter, then lucid dreaming lets you run through the motions and rehearse the movements you need to achieve excellence and become a winner.
10. Be someone else
Have you wondered what it's like to step into someone else's shoes? With lucid dreaming, you can do more than step into their shoes. You can literally experience what it's like to be them.
11. Conquer your fear
Whether it's heights, spiders, public speaking or needles, you can face your biggest fear head-on. Here, you can practice overcoming your phobia and conquering your fears in a safe environment.
12. Improve your communication skills
Have you always wanted to be more comfortable in social situations? Here, you can practice having conversations and learning to be a better communicator, speaking with better clarity, and letting people know what's on your mind.
13. Become a character in your favorite movie
Have you ever watched a movie and wanted to get in on the action? Now, with lucid dreaming, you're in control of the storyline as you become a part of the script.
14. Run as fast as a cheater
Just start running. Leap over any obstacles, go as quickly as you want as and feel the fresh air on your face as you go faster and faster.
15. Eat at a fine dining restaurant
Order yourself as many courses as you want of the most exceptional food you can imagine. Why not get a bottle of vintage wine too?

Fully immerse yourself in the flavors as you experience what perfection tastes like.
16. Bend spoons and other objects with the power of your mind
The mind is a powerful tool. Hold out a silver spoon and try bending it just by looking at it. What other objects can you bend with this newly acquired superpower?
17. Reconcile with a deceased loved one
Do you miss someone who passed away? A meeting with that person can not only help you get over grief, but it can be an emotional reunion that allows you to say the things that you've wanted to say and spend some extra time with someone special.
18. Travel back in time
Try going back in time and encountering your younger self. Is there a piece of advice you'd like to give them?
19. Travel forward in time
Try going forward in time and encountering your future-self. What does your future self look like? Do they have any advice to give you?
20. Take a journey to outer space
Ever wanted to be an astronaut? Here's your chance. You can view the Earth from out of space, walk on the moon and go beyond. There's a whole universe out there waiting to be explored.
21. Walk through walls
There are no boundaries in your dreams. If you've had enough of your surroundings then walk through the wall and enjoy discovering what's on the other side.
22. Become a rock star
Ever wondered what it's like to be a superstar? Hear the crowd chanting your name. The atmosphere and anticipation build, and your fans scream ecstatically as you walk onto the stage.
23. Levitate
Feel yourself being liberated from gravity and the laws of physics.
24. Meet your guardian angel
It can give you a sense of relief to know there's someone looking over you. A meeting with your guardian angel can be healing and inspiring.
25. Visit historical figures
History is full of figures who have shaped the world as we know it. Choose an era and meet the biggest leaders or influential figures of the moment.
26. Reconcile with an enemy
If there's someone who causes you a lot of bother in life then why not sit down and talk through your differences. This can help you get control of your emotions in the waking world and feel a better sensation of peace.
27. Talk to animals
Have you ever wondered what your pet would say to you if she could talk? You'd be surprised at the insight that animals have.
28. Dive underwater
Explore the deepest depths of the ocean as you gain the ability to breathe underwater and swim like a dolphin.
29. Do a kind deed
Carrying out a kind deed to one of your dream characters will make you feel great. You'll wake up feeling good, and it will carry across into your day.
30. Do nothing
It sounds like a contradiction, but it can be awesome to do absolutely nothing and see

where your dream takes you.
28. Change the weather
You're not only in control of your own actions in your dreams, but you can change your environment as well. Try making it rain, then promptly clear the skies for the sun to shine through.​
32. Try and learn a new skill
In your dream-world, you have access to the best coaches in the world. Try your hand at learning a brand new skill.
33. Practice public speaking
The thought of public speaking can be paralyzing to some. However, lucid dreaming gives you amazing opportunities to practice speaking over and over again in front of an audience of your greatest supporters.
34. Become an animal you admire
Do you have a "power animal." Roam like a lion, soar like a hawk or glide through the seas like a dolphin.
35. Become a magician
Abracadabra!

Grab yourself a magic wand and imagine that you are Harry Poter. 😀 Start doing all crazy magical spells!
36. Enjoy nature
Go for a hike up a snowy mountain, a swim on a tropical beach or a trek through the rainforest. Enjoying a bit of nature can give you a nice bit of peaceful tranquility.
37. Visit an alien planet
Are we alone in the universe? In your dream, you can take a trip to an alien civilization and enjoy being the guest of honor as you explore their culture.
38. Build your own community
Let your creative inhibitions go wild and create your own village, city or an entire planet.
39. Visit a luxury spa
Get a massage or treatment you deserve as you give yourself the ultimate pampering at your very own luxury spa.
40. Drive your dream car
Step into your dream car, feel your hands on the wheel and the engine revving as you tap the accelerator. How fast you go is entirely up to you.
41. Make a decision that will change your life
Lucid dreaming can give you clarity.

If there's something you've been putting off, then you can use your dream as a chance to make a firm commitment that will change your life for the better.
42. Be the star of your own movie
Don't forget about the soundtrack. Begin by watching a movie where you're the star. Once you see yourself clearly, jump right into the screen.
43. View your life how you want it to be
Are you lacking vision and aspiration in your life?

Lucid dreaming provides you with a chance to visualize your dream life and help you get clear on your goals.
44. Speak a foreign language
Communicating with foreign cultures can be a real eye-opener. Try making conversation with those who speak a foreign language and observe how fluent you really are.
45. Convince dream characters that they're in a dream
This can be one of the most fun and unpredictable actions you can take in a lucid dream as you watch your dream characters come to the realization that they're merely figments of your imagination.
46. Slow down (or speed) up the time
According to Einstein, time is just an illusion. In your dream, you can pick up the remote control and experience slowing down or speeding up the time.
47. Practice dealing with adversity
Once you've acted out your fantasies, lucid dreaming also provides you with a chance to tackle some real-life situations that are giving you difficulties.

When you enter into a tricky scenario, you can practice handling it properly, working towards a successful outcome.
48. Play with mirrors
One of the most surreal experiences in lucid dreaming is to experience mirrors. Find a mirror and take a peek.

You might be surprised by how the dream version of yourself looks. And, when you're ready, try stepping into the mirror and discover the wonders of a parallel universe.
49. Live out your ultimate romance fantasy
Your dream has no limits. Here, you can let your ultimate sexual experience happen and enjoy the arousal states it provides.
50. Get mentored by someone you respect and admire
Whether it's a historical figure or a coach who's an expert in their field, here's your chance to have a personal mentoring session with them.

Ask them anything you want and get specific advice that will help you achieve your goals in life.
51. Heal
Do you suffer from a physical condition? In your dreams, you can heal it. You can also have the experience of healing other dream characters.
WHAT NOT TO DO IN A LUCID DREAM (brief discussion)
Okay, we talked about some of the coolest lucid dream ideas. 
I wanted to briefly mention the worst things to do in a lucid dream.
In sum up, there are a few things that are very tricky to do in a lucid dream, especially if you are a beginner. Some of the worst lucid dream activities, that you should avoid:
Don't close your eyes

Don't do things in a lucid dream that's too similar to your waking life memories

Don't do too exciting things, too much and too soon (such as lucid dreaming sex)

Don't kill people

Don't think about your real body

Don't wish for something scary

Don't make a real person in your life a consistent target of fantasy

Don't spend too much time lucid dreaming

Do not spin around (too fast) 

Do not focus on negative, scary thoughts

Do not fly TOO SOON

Do not lay down

Do not leave things for later
Do you wonder why NOT to do these things in a lucid dream? Find out why these actions might be the wrong choice in my full article here:
Lucid dream – what is it, and how to do it?
In order to experience these amazing dreams, you need to learn how to lucid dream and how to control your dreams.
So let's briefly go through two essential questions:
Lucid dreaming is basically about gaining awareness within the dream state.
It is the ability to KNOW that you are dreaming, while still being inside the dream. 
It is a scientifically proven skill, that almost anyone can learn. 
Once you learn how to do it, then you can start controlling the things you dream about.
Here are some basic tips to get you started:
1) Keep a dream journal
2) Perform reality checks
3) Follow a lucid dream technique 
4) Explore the opportunities
Conclusion 
As you can see, with lucid dreaming, you not only get to have fun, but you also get to tackle some of the more important issues in life.
You get to rehearse relevant scenarios, relieve stress, and live out your ultimate fantasies.
I hope that this list of 51 things you can do in a lucid dream was inspirational and it gave you some ideas.
However remember that the list, in reality, is infinite, and the possibilities are endless.
The dream belongs to you, and you can do whatever you want.
So, tell me in the comments below, when you have your next lucid dream, what are you going to do?