This post and the photos within it may contain affiliate links. If you purchase something through the link, I may receive a commission at no extra charge to you.
Learn how to have lucid dreams with a powerful technique, called Dream Exit Induced Lucid Dreams (DEILD).
Also known as Also known as Dream Chaining or the dream re-entry technique, is a a beginner friendly lucid dream technique, that works relatively fast.
If you follow the simple instructions and stick to it, this technique will be a smooth transaction from the waking state into a lucid dream. Now we will explore the following:
Preparation of DEILD: Important notes
Dream Exit Induced Lucid Dreams (DEILD): Step-by-step guide
DEILD: Final lucid dream tips
Dream Exit Induced Lucid Dreams: FAQ
Conclusion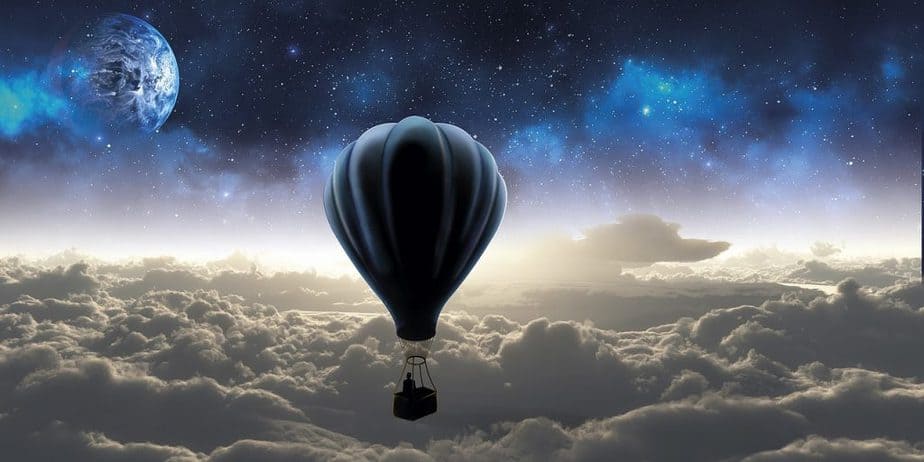 1. Preparation of DEILD: Important notes
Like some other lucid dreaming techniques, DEILD requires a bit of preparation.
DEILD technique quite often takes about 30 seconds to perform and often, it comes completely natural for many dreamers.
The secret of the method is actually pretty simple: in essence, you will wake up FROM a dream, and within a few minutes – re-enter in a dream.
In other words, you may say that the DEILD technique is a profoundly fast-tracked WILD technique (Wake Initiated Lucid Dream).
Important notes:
1) REM sleep
The whole idea is to wake up at the moment when you are in REM sleep.
It is the stage, where we dream vividly.
One sleep cycle is around 90 minutes, and REM is the last stage of the cycle.
When we go to sleep, the first REM occurs after 90 minutes and it lasts around 10 minutes, but when the night goes by, its time increases.
Your GOAL is to wake up during REM sleep!
The ideal conditions for applying the methods is BETWEEN 4-6 hours of sleep – when your REM cycles are starting to get longer.
You must shortly wake up from a dream in order to implement the DEILD technique.
2) The alarm
You should put an alarm on your phone, that will wake you up after a few hours of sleep.
Use a sound that will wake you up enough but not fully.
It is important that the alarm shuts down by itself (find some nice app like "Alarm Clock Bud").
The point is that you are partially awake.
3) Adjust the 4-6 hour period
The essential rule is that you should set the alarm to wake you up after approximately 5 hours of sleep.
You can experiment at different times and wake up after 4.5,5 or 6 hours of sleep.
It is important to realize that we are all different, which means that some people may need to adjust the awakening time.
REM cycle can appear at different times so the point is – to HIT the right moment!
This is why, a lot of lucid dreamers are having struggles when using similar methods – sometimes it is hard to hit the REM cycle, which is essential for that type of techniques.
4) Dream recall
This is another important aspect – you need to have some decent dream recall skills.
In order to take full advantage of this great method, you should work on remembering your dreams if you are not very good at it.
The easiest, yet best way do to that is through a dream journal.
Write in it every morning at least 1 of the dreams that you had, with some fair amount of details.
If you are very bad at dream recall, don't worry!
Stick to dream journaling and you will see a huge improvement of your dream recall in just a few weeks!
Also, check out our guide with 10 easy steps that will help you to enhance your dream memory.
2. Dream Exit Induced Lucid Dreams (DEILD): Step-by-step guide
Step 1: Wake up after about ~5 hours of sleep and KEEP STILL
When you hear the alarm – DO not stop it.
Like I mentioned, use an alarm that will stop by itself in a few seconds.
The crucial part is that you shouldn't move!
Even try to not open your eyes (or close them again immediately).
The less you move the greater is the chance to keep your brain in the REM sleep, which will bring more success with the technique.
Furthermore, it is important not to move because, if you do it, you risk to wake up more than you should and make it harder to fall asleep.
This may take some practice, but don't worry too much about it.
After all, it is a pretty simple step – wake up partially, don't move a muscle, and wait until your alarm clock stops.
Step 2: Stay still and be careful to NOT fall asleep completely
Lay still with your eyes closed and concentrate.
You should be half-awake, half-asleep.
Keeping your body still is fundamental, so don't forget it.
Any kind of movement will transfer your awareness into the waking world.
Step 3: Recall your dream
Keeping your body still and your eyes closed, do this:
In order to prevent from falling asleep completely, try to recall the dream that you just had.
Think intensively, but don't force it if you can't remember it too good.
Try to recall anything you can from that dream – the sights, sounds, emotions and tactile sensations of the dream.
As a matter of fact, oftentimes the memories occur almost automatically and the DEILD happens effortlessly.
Step 4: Sleep paralysis
Since DEILD is a form of WILD, at this stage you might feel a paralysis.
It is not 100% sure that you will, but the chances are pretty high. If you do…
It is different with everybody, but after a few seconds to a minute, you will enter sleep paralysis.
The good thing about sleep paralysis, in this case, is that YOU WILL know what is happening.
If you see any scary hypnagogic hallucinations, you will KNOW this is not real and it won't hurt you.
Sleep paralysis is really nothing to fear of and is a sign that the technique is working!
Prepare yourself and read more about it here!
Step 5: Visualize (and shift the sleep paralysis into a dream)
Good news!
There are many ways to transform sleep paralysis into a lucid dream.
With or without sleep paralysis, your next step is either:
– visualize your last dream, by thinking about it
– or imagine and form a dream scenario that you can enter
Usually, people are going with the first option, since it seems an easier way to re-enter their last dream.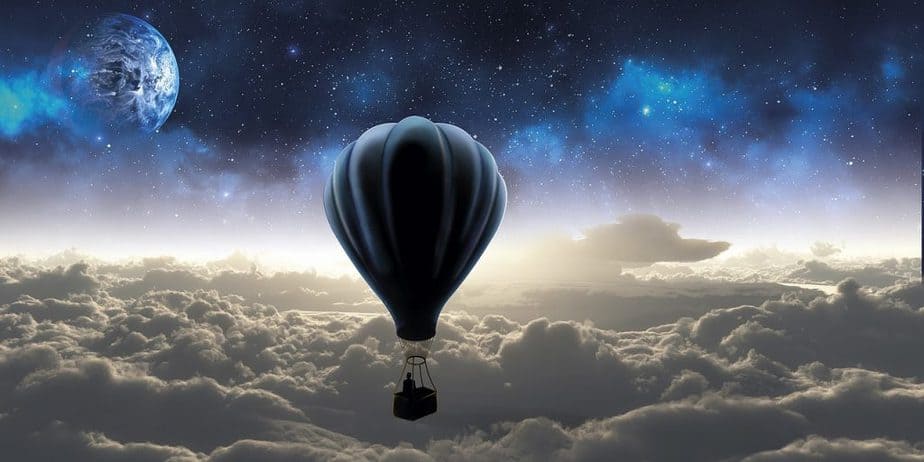 If you performed correctly everything so far, your brain will re-create the dream and send your awareness back in the dream world.
At the last stages of dream visualization, basically, your brain will do the work for you.
This method is extremely automatic and effortless since it will insert you into the dream world.
What is more, the dream insertion process comes really natural.
DEILDs are frequently very vivid and the good part is that if you wake up, you can repeat the technique and have the chances of more lucid dreams in one night!
3. DEILD: Final lucid dream tips
1) DEILD lucid dreaming may not work if:
– You are at the end of your REM cycle
Since the brain remains in the REM cycle, you can go back into a dream without the need to trick the body to fall asleep.
Yet, if you are at the end of the REM cycle, the chances to not succeed are high.
– You freak out if sleep paralysis occurs
Sleep paralysis is something that a lot of people are afraid of.
Yet, it is a fantastic opportunity to experience a lucid dream.
Methods, that are possible to trigger sleep paralysis are actually highly successful.
And the fact is that experiencing this condition is a sign that the technique is working!
Inform yourself WHAT causes sleep paralysis and is it dangerous at all, whereafter you will be much calmer and aware when you face it.
Another thing is that some people don't see creepy things while having a sleep paralysis. It is possible that your experience will be mild and light.
People reported that they have a sort of electric vibe feeling, that is going through their bodies.
Moreover, it is often combined with an intense heat building up inside.
– You fall asleep too fast
If you drift back off to sleep too quickly, you will simply miss the moment and you won't become lucid.
A good way to avoid this is to hold your mind active.
Focus and be aware of the sensations you are experiencing.
Just concentrate on the feeling of your body lying on the bed, of any sounds that you may fear, or simply try to visualize your last dream and think about it.
4. Dream Exit Induced Lucid Dreams (DEILD): FAQ
Is DEILD safe?
Lucid dreams are no different than normal dreams. Furthermore DEILD technique is safe.
Even if you go through sleep paralysis, nothing bad will happen to you.
Undoubtedly, sleep paralysis can be scary, but the solution is simple – understand the science behind it, when does it happen & why. Once you learn more about it, you will see it isn't as scary as you think.  
Try to cultivate a mindset that will develop curiosity and "Bring it on, I am ready for you" attitude towards sleep paralysis.
How does DEILD  work?
This lucid dream technique is performed right in the "middle" (or in other words – the exit) of a dream.
Following the instructions precisely will simply result in returning back and continuing your REM stage, while becoming lucid.
While it may need some time to hit your REM stage, after a bit of trial and error it will become much easier, and you will enjoy extremely fun lucid dreams! 
Why do I need a good dream recall?
Without good recall of your dreams, you can't perform a DEILD efficiently.
Imagine you are waking up after the alarm, and you can't really recall anything from your last dream.
In that way, the method will be blocked in a way and much harder to perform.
To have lucid dreams, you need a decent dream recall, whether you are using exactly this particular technique or not.
If you can't remember your dreams, the whole process will be interrupted, and you don't want that.
5. Conclusion
All in all, what's left is to try this lucid dream technique tonight.
You might be amazed at the efficiency of DEILD. 
Let me know in the comments below if you tried this lucid dream technique and how did it work!