This post and the photos within it may contain affiliate links. If you purchase something through the link, I may receive a commission at no extra charge to you.
Are there any foods that make you dream more?
Yes! The truth is that a lot of things can affect our dreaming and FOOD if one of these things.
Certain foods can enhance and increase your dreams, furthermore, they can boost your dream recall and lucid dreaming.
The secret behind this is the nutrient content.
With that said, let's go to the list of the foods that make you dream more, and have the potential to enhance your lucid dreaming.
We will go through:
42 foods that make you dream more
– Foods rich in tryptophan 
– Foods rich in vitamin B6
– An occurrence of serotonin in plants
Tryptophan, vitamin B6 and serotonin – How they can make you dream more?
What else can influence our dreams? Final tips
Final words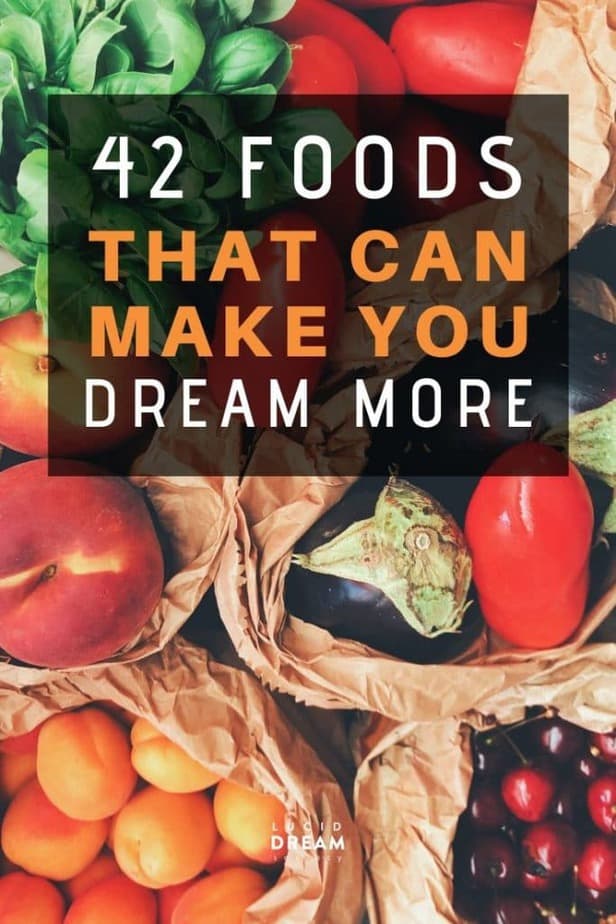 1. 42 foods that make you dream more
Although this is no magic bullet for lucid dreaming, certain foods are linked to a boost in dream recall and dream vividness.
Even though it might be hard to get the needed amount of nutrients, by including more of the foods in your diet, you will enhance your dreams, and improve your lucid dreaming results!
With that said, find the list with 42 that make you dream more below.
1) Foods rich in tryptophan – 280mg = 100% of the Reference Daily Intake (RDI) for tryptophan
Per ounce/28g:
1. Pumpkin & Squash Seeds (58%)
2. Chia Seeds (44%)
3. Sesame Seeds (39%)
4. Sunflower Seeds (35%)
5. Flaxseeds (30%)
6. Pistachio Nuts (29%)
7. Cashew Nuts (24%)
8. Almonds (21%)
9. Soybeans, roasted (57%)
10. Dried-frozen Tofu (75%)
11. Sprouted Soybeans, stir-fried (30%)
12. Tofu, fried (27%)
13. Soybeans, boiled (24%)
14. Tempeh (19%)
Per cup/94gr:
15. Uncooked Oat Bran & Oats (113%)
16. Wheat Germ & Whole Oats (130%)
17. Buckwheat (116%)
18. Wheat Bran (59%)
19. Oat Cereal, regular and quick cook (53%)
Per cup/179g:
20. White Beans, cooked (74%)
21. Roman Beans (70%)
22. Small White Beans (68%)
23. Kidney Beans (66%)
24. Black Beans (65%)
25. Lentils (57%)
2) Foods rich in vitamin B6 – the daily value (% DV) for vitamin B6 is = 1.7mg; For lucid dreaming = 100mg
26. Tofu – 1 cup: 1.1mg
27. Sweet potato – 1 cup (mashed): 0.6mg
28. Potatoes – Medium potato: 0.5mg
29. Avocado – 1 raw: 0.5mg
30. Pistachios – 1oz handful: 0.5mg
31. Blackstrap Molasses – 2 tablespoons: 0.26 mg
32. Pinto Beans – 1 cup cooked: 0.4 mg
33. Sunflower/Sesame Seeds – 1/4 cup: 0.25 mg
3) An occurrence of serotonin in plants:
34. Spinach
35. Lettuce
36. Pineapple
37. Chinese cabbage
38. Walnuts
39. Banana
40. Strawberry
41. Tomato
42. Eggplant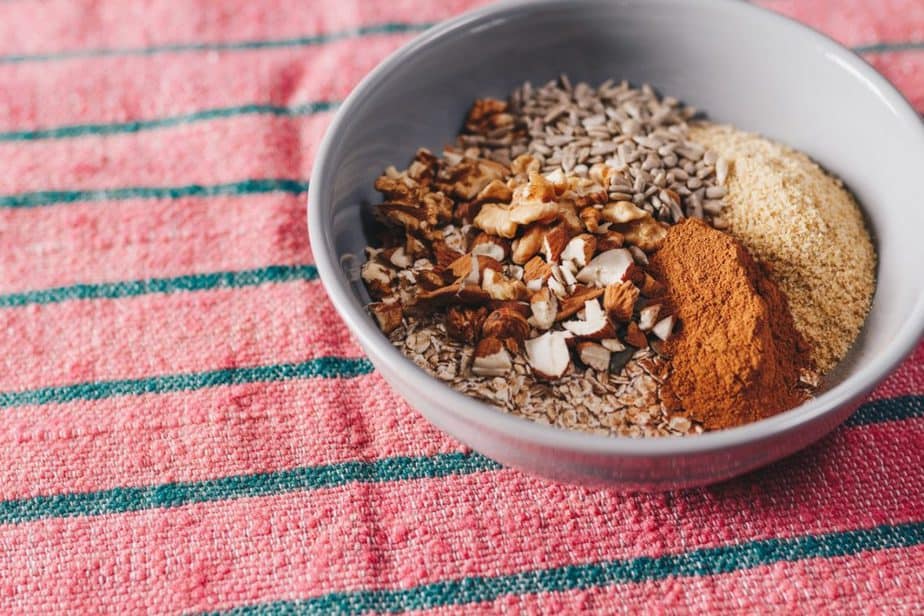 2. Tryptophan, vitamin B6 and serotonin - How do the can make you dream more?
It's important to understand which nutrients can help you to dream more and how.
The most essential ones are vitamin B6 and tryptophan – both are associated with higher dream recall and vividness.
Let's take a closer look at them:
produces an increase in rated subjective sleepiness
a decrease in total wakefulness
improves quality of sleep, which is associated with an improvement in hedonic and cognitive measures
improves morning alertness
inhibition of Rapid Eye Movement (REM) latency and prolonged REM sleep (REM sleep is the stage where we dream)
Another important fact is that tryptophan can be converted into a molecule called 5-HTP (5-hydroxytryptophan).
Further, it is used to make serotonin and melatonin – the hormone that's most notably involved in your sleep-wake cycle. 
Above all, studies like this, or this, have shown that increasing tryptophan in the diet can improve sleep by boosting melatonin.
All in all, tryptophan is proven to influence our sleep in a positive way.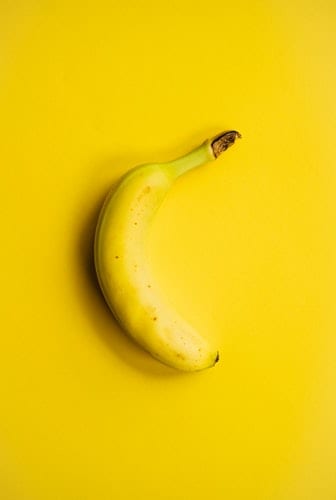 2) Vitamin B6
Unfortunately, there are no foods adequately rich in vitamin B6 to noticeably affect your dreams. The daily value (% DV) for vitamin B6 is 1.7mg. This number is easily reachable through food.
For lucid dreaming, and to increase the dream intensity, the dose is between 100 – 240mg, depending on the person.
Nevertheless, foods rich in B6 (possibly combined with a supplement) can affect your dreams. There were even a couple of studies about this.
For example, in 2002, a study discovered the following:
Supplementing with Vitamin B6 indicated a significant difference in dream's vividness, bizarreness, emotionality, and color.
Furthermore, a more recent study, held in 2018 also found that Vitamin B6 significantly increased the amount of dream content participants recalled.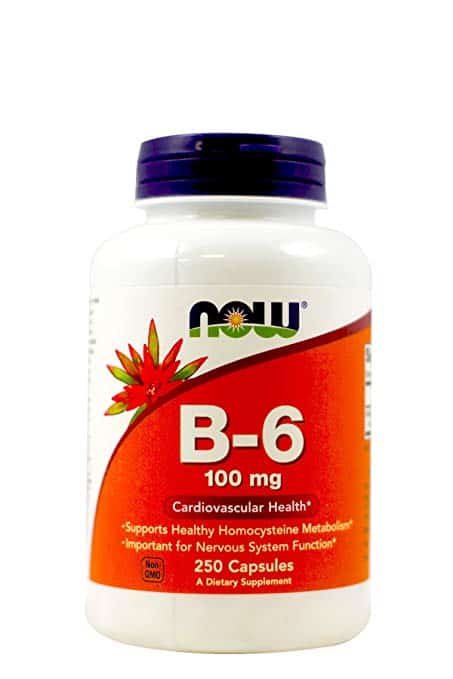 If you would like to tray with a supplement:
Make sure to take the B6 supplement about two hours before bed for a week or several nights in a row, then have a break.
Also, it is recommendable to discuss with your doctor first.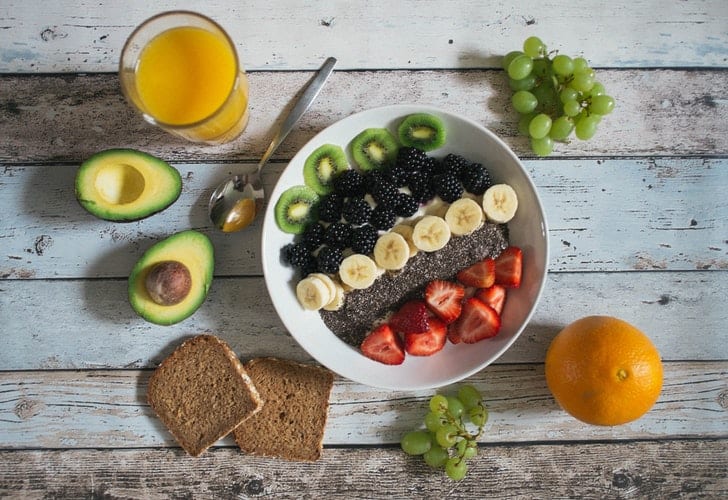 3) Seratonin
As we figured above, serotonin is made from the essential amino acid tryptophan.
This amino acid enters your body through your diet.
It is commonly found in foods such as nuts, beans, and soy.
Moreover, serotonin affects several organs. Specifically, in the brain, it influences sleep, cognition, and mood ¹ ².
Serotonin is also a precursor to melatonin in the pineal gland.
Clearly, low tryptophan levels reduce the amount of serotonin in the body.
And this whole thing can affect our dreams as well!
So, the purpose of ingesting higher doses of vitamin B6 and tryptophan is to increase your serotonin levels.
They play an important role in regulating the sleep/wake cycle as well as our dreaming.
3. What else can influence our dreams? Final tips
You can work on increasing the change to lucid dream with these essential lucid dream practices:
Dream journals are a "must-have" for every lucid dreamer because it will:
1. Improve your dream recall and you will remember more of your dreams
2. It will make your dreams much more vivid and even longer
3. It will help you to recognize your dream symbols, which will help you to trigger lucidity easily!
The actions that you perform during the day, that test your reality.
It can be psychical or mental.
Reality checks are an essential and simple technique that will prove to you if you are in the REAL world or in the DREAM world.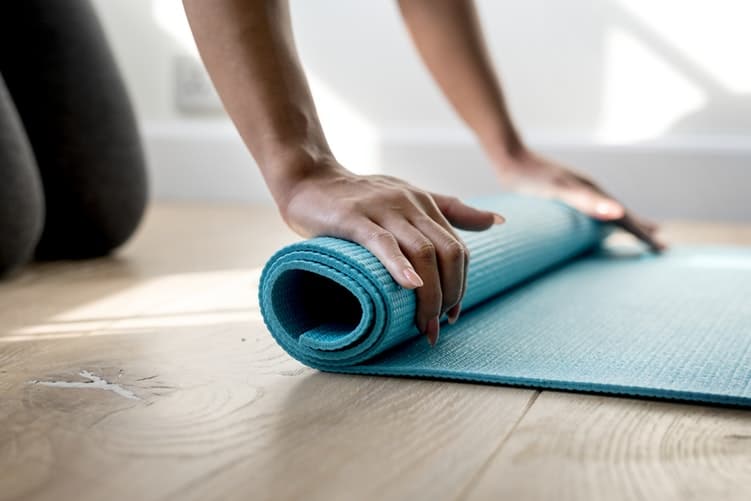 Meditating can help relieve stress and promote a positive outlook on life, which can greatly boost serotonin levels.
Furthermore, meditators have been found to have very high levels of lucidity in sleep.
Yoga & Healthy diet
Regular exercise can have mood-boosting effects!
Furthermore, the amazing practice of yoga will not only improve your mental clarity but will also improve your sleep.
It will bring you overall mindfulness, and what seems to be the most important part: yogic practices are shown to increase melatonin levels.
Plus, by having a healthier diet, and incorporating more foods from the list above, that can naturally increase your serotonin levels.
The boost that these foods will give you is most likely to be mild.
You better don't expect some significant results, because you may end up disappointed.
If you want to see REAL and visible results, try the supplements, recommended in this article, AND combine them with some of the best lucid dream techniques.
Also, you can see the most potent lucid dreaming herbs, and dream supplements & vitamins that may give you a serious boost.
They can lead to an extreme level of intensity in dreams, providing the amazing opportunities that many beginners seek for having lucid dreams.
Happy dreaming!