This post and the photos within it may contain affiliate links. If you purchase something through the link, I may receive a commission at no extra charge to you.
If you want to lucid dream, you must first improve your dream recall by practicing dream remembrance methods.
The techniques will help you to identify a pattern and to structure your dreams.
So, let's jump to the juicy stuff.

How to remember dreams?
The first trick is to tell yourself that you will remember your dreams. The second part is to write your dreams in a dream journal.
It is crucial to get plenty of sleep but sometimes you can wake up in the middle of a dream. That will allow you to remember much more of your dream.
These are just a few ways that will improve your dream recall.
In this article, we will go through 12 proven ways to remember your dreams!
In brief, we will talk about:
When do we dream?
– A quick reminder of the 5 sleeping stages 

How to remember dreams –

12 EASY STEPS
+ simple actions that will improve your dream recall

FAQ: 

– What process in the brain allows you to remember dreams  
– Why do I forget my dreams?
– How can I remember my dream from last night?
– Is it normal to remember dreams?

Conclusion
Find a video summary of the article at the end of this blog post!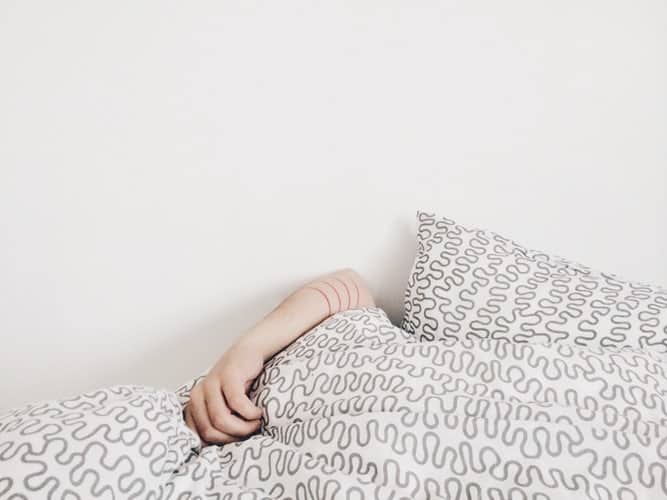 1. When do we dream? – The 5 stages of sleep
It is essential to understand the stages of our sleep so you can be able to improve your dream recall.
During the night, we are going through 4 non-REM stages.
After that, we enter the REM sleep (Rapid Eye Movement), where dreaming appears.
The 5 stages of sleep are:
Stage 1: Light sleep
It is right after we fall asleep. Here, we are relaxed, the eyes and muscle activity slows down, and we can awake easy. It can last around 10-20 minutes. 
Stage 2: Preparing our bodies for deep sleep
Our heart rate and body temperature will lower. The 1st and the 2nd stage are referred to as "light sleep."  
This one lasts approximately 20-30 minutes.  
Stage 3:  Deep sleep begins
Here, we cannot be easily woken up. During this stage, a person may experience sleepwalking, talking during one's sleep, and similar conditions, which are known as parasomnias.
It starts 35-45 minutes after falling asleep.
Stage 4: Deep sleep continues
Stage 3 and 4 are often grouped because they are periods of slow-wave sleep (SWS). Slow-wave sleep is the deepest sleep that our bodies are entering through the night.
If you wake up someone who is in this stage, they will feel disoriented and dazed for a few minutes.
Stage 5: REM sleep 
REM sleep first takes place after you've been sleeping for around 90 minutes.
REM sleep lasts around 10 minutes, and during this period, our brain activity increases, our pulse quickens, and we have vivid dreams. 
REM stages typically get longer and longer as the night goes by.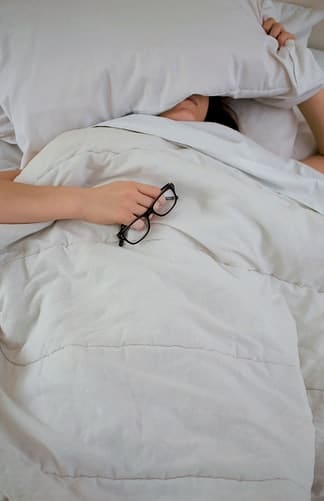 How to remember dreams: 12 Proven Ways
1: Regular sleeping patterns 
Plenty of sleep ensures your body and mind are at rest, thus able to focus on dream remembrance.
On the other hand, having a regular sleeping pattern is crucial in establishing the REM stage.
A benefit of getting enough sleep is that it helps you to bring dreams closer to each other hence ease of relating them as one.
We all dream every night, about one dream period every 90 minutes.
The first dream of the night is the shortest, approximately 10 minutes in length.
Since the REM stage gets longer during the night, after 8 hours of sleep, dream periods can be 45 minutes to an hour-long.
WHAT TO DO (ACTION STEP): 
2: Keep a dream journal
A dream journal is a must-have for successful dream recalling. 
Be prepared to quickly note down details of the dreams before the mind is distracted.
If you wish, you can also sketch and draw small objects or pictures, which will make the process of remembering even more efficient. 
WHAT TO DO:
Hold your dream Journal NEXT to your bed – before you get to sleep, always ensure your journal is lying next to you 

Record your dreams on your phone – another practicable and easy solution is to record your dreams, either voice-record or in your notes  
TIP!
If you still don't have a dream journal and if you find writing your dreams as something not so interesting, check out this:
This journal offers an easy way to explore your subconscious, to "analyze" and quickly put down more about the last dream that you had.
It will make the experience much more pleasant and fun, especially if you are not a big fan of dream journaling.
3: Wake up during the night 
Experts demonstrate that REM periods occur at ninety-minute intervals. This is the time you will most likely be dreaming. Setting an alarm to wake you at these intervals is essential.
There is a high probability of recalling the dreams in the night than wait till the morning. 
With a definite sleeping pattern, you can set the alarm at given intervals, for instance, after 90-100 minutes (during the REM stage) to wake up and record your dreams in your journal. 
When you wake up in the night, the change to recall your dream is much higher.
In the morning you may find out that you don't remember anything about your dream. 
Another thing is that even if you have some memories in the morning, we often only remember just our last dreams.
As the researchers showed, dreams are not recalled unless the sleeper awakens directly from the dream (REM stage), rather than after waking up while being in the non-REM stages of sleep.
Establishing sleep patterns concerning the five stages of sleep is crucial to dream recall.
Waking up more frequently during the night will help the body to adapt to a specific pattern, thus will be able to capture thoughts on the dream before your mind starts to distract.
WHAT TO DO: 
It is recommended to wake up after at least 4 hours of sleep.

Since the REM stage appears approximately in 90-minute intervals, by setting the alarm at 4.50, 6, or 7.5 hours after you go to sleep, so you will wake up directly from the dream.

And once again, when you wake up, don't move and think first of what you were dreaming before writing.

If you don't feel like writing out a long dream story at 4 AM, note down key points.

If you want to remember a dialogue or explicit content, you should write it down, since words will be forgotten in a very short time.
4: Keep an alarm close to your bed
Sleep depth is different in people.
If you fall deeply into sleep, an alarm would be beneficial.
In the morning, if you can wake up without alarm, this will be even better for you because dream recalling should be a natural process that your body should adopt. 
WHAT TO DO: 
Keep your alarm clock next to your bed – If your alarm clock is near your bed you will not have to get up because getting out of bed changes your thought process and there is a less chance that you will remember your dreams 

The alarm sound should be as calm as possible not to stress the mind while transitioning from the dream  

A good idea is to use a white sound machine that will ensure the relaxed and smooth way of waking you up
5: Put notes around you with the question "What did you dream?"
Just like any concept or habit you wish to adapt, consistency is imperative.
Continually reminding yourself of what you dreamt helps you to focus and in the long-term realize lucid dreams.

WHAT TO DO: 
Put a note (or a few) around your bed, on a visible place asking " What did you dream? " – in that way; your mind will be focused on dream recall right after you wake up.
6: Dream Anchor
This step is based on the Neuro-Linguistic Programming technique (NLP).
You should choose an object in your room that when you see it after waking up, it reminds you of remembering your dreams.
With time, the mind gets accustomed to remembering dreams.
WHAT TO DO: 
 Stay in the same position when you wake up! 

Do not move from the position in which you awaken, and do not think of the day's concerns – if you do; then you will forget most of it or even the whole dream.

By choosing an object (Dream Anchor), you will train your mind to remember your dreams whenever you see that object.

Doing this for some time, you will see what a powerful way to boost dream recall is!
7: Have your dream journal with you throughout your day
Having your dream journal throughout the day helps you to stay focused on the goal.
Achieving lucid dreams is possible if you commit to it.
The mind needs a constant reminder to focus.
Another thing is that often is happening that you see or hear something throughout your day that reminds you of the dream that you had!
So, having your dream journal comes in handy.
WHAT TO DO:
Note down whatever you remember 

Continue to think about it; perhaps you will get back some more memories 

TIP: Give a title to each dream!

That helps in reference, and some cases are an opportunity for more insight.

There is never a clear meaning of dreams. Therefore, we continue referring back to them and thinking over the same.
8: Notice Patterns
There are times that you had vivid dreams, and you were able to recall them easier than usual.
Try to be aware of small details that could affect your dreams, such as: 
Food – there are varieties of foods that contain vitamins that can affect our dreams (see the TOP 30 foods HERE)
The time of going to bed and waking up
All these things may affect our dreaming and dream recall.
WHAT DO TO:
Have a separate page/section in your dream journal where you can write down all of these notes
9: Vitamin B6
Back in 2002 was done the first study, whereafter the second one followed in 2018.
Both studies found that taking vitamin B6 before sleep significantly improved the participants' ability to remember their dreams the following day!
WHAT TO DO: 
Accordingly to the studies, taking 250 mg of B6 before bed will improve your dream recall
10: Remind yourself to remember
Making a conscious decision to remember dreams ensures you achieve the same.
You should constantly remind yourself throughout the day and before sleep of your intention to remember dreams.
WHAT TO DO:
You can place around your apartment notes with the sentence " Remember your dream ", or similar intention
11: Try DREAM herbs
It is proven that a number of herbs can provoke vivid, intense, and colorful dreams. 
Some of the dream herbs include:
Calea Zacatechichi – "the dream herb"- increases dream clarity and vividness
Mugwort – more surreal and colorful dreams
Clary Sage – promotes restul sleep, very effective dream herb
Ginko Biloba – enhances your memory, improves your dream recall
Blue Lotus – promotes colorful, vivid dreams, as well as memory
WHAT TO DO:
Choose a specific dream herb and start drinking teas, throghout the day, as well as before going to bed
You can even try to smoke some of the following dream herbs: mugwort, blue lotus, calea zacatechichi
Most frequent questions and answers
5. Conclusion
All in all, learning to recall your dreams may seem very hard, but if you are persistently follow the given steps above, you will certainly succeed.
You may reach a point that you will remember 2-3 or even more dreams per night, just by implementing the tips. 
Be aware that there are factors that affect the brain's function and natural process of dreaming and recalling such as:
your state of mind, medications, alcohol, sounds, irregular sleeping patterns, depression and anxiety (that are often accompanied by nightmares).
You should ensure these are taken care of before attempting the steps to recall dreams. 
Which is the step you find to be the most helpful?
Feel free to share in the comments below.
How to remember dreams: Step by step guide (illustrative video)
I've made a 5-minute video, with ALL the steps, from this article. Feel free to check it out: