This post and the photos within it may contain affiliate links. If you purchase something through the link, I may receive a commission at no extra charge to you.
You've made it!
After months of dream-journaling, reality-checking, and reading every article you can find on lucid dreaming, you're finally having lucid dreams fairly regularly.
Lucid dreams offer a outstanding amount of freedom that we don't have in reality: the freedom to shape the world around us, to control fantastic abilities, and to take risks that we'd never take in our real lives.
It can be all little overwhelming.
If you aren't sure where to start making the most of your dream life, here are some of the TOP 5 BEST ideas for how you can enjoy your newfound power and how to experience the coolest lucid dreams!
We included some extras' in the end of the article as well some crucial TIPS that will be in good help!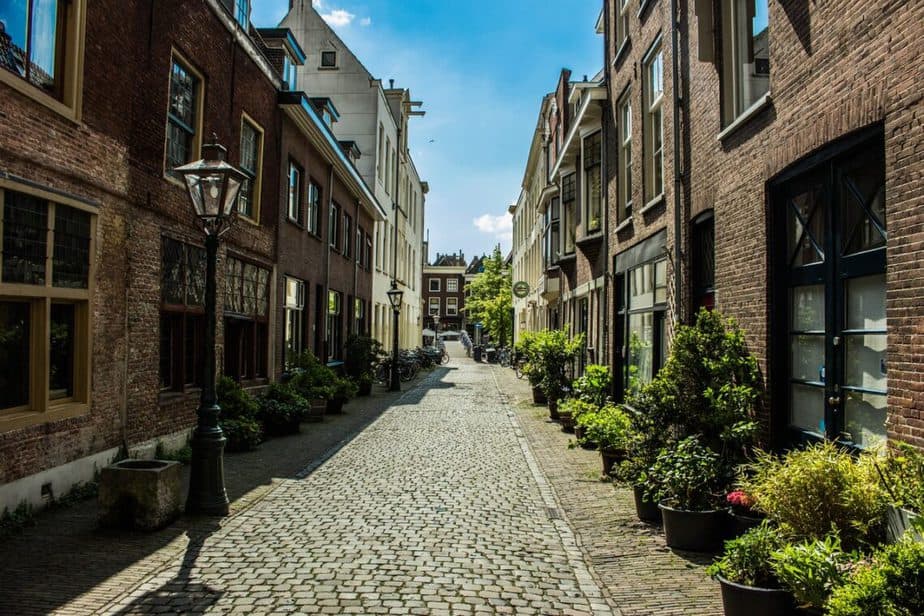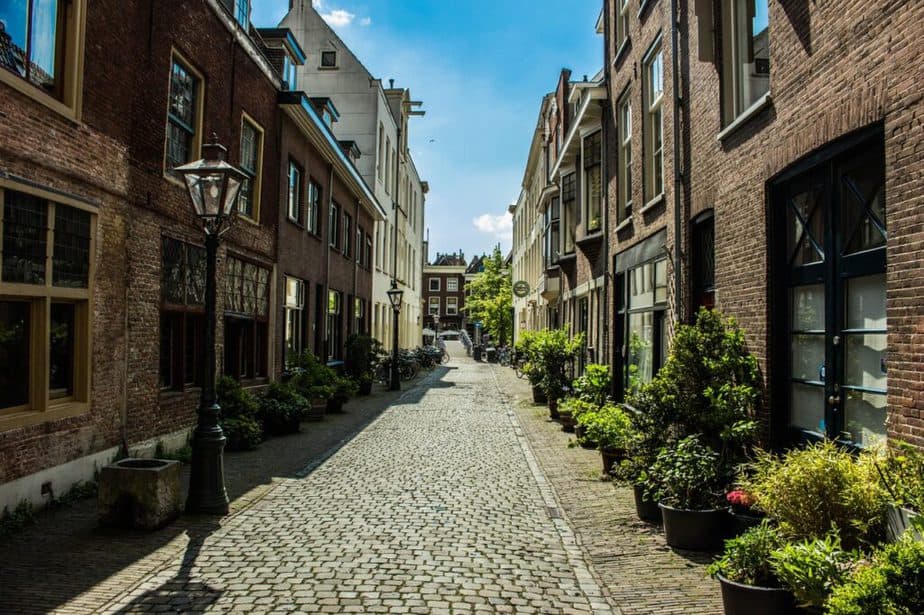 THE MOST AMAZING IDEAS FOR A LUCID DREAM (and how to do them!):
1. Learn how to fly inside your dream world
Humans have been dreaming of flight for centuries.
Whether we're picturing winged angels or Superman, we seem drawn to depictions of beings, that look human but have successfully broken free from the bonds of gravity.
No wonder, then, that the power of flight is often one of the first abilities many lucid dreamers develop!
Interested in trying it out for yourself? Read on.
How to do it
There are a number of ways you can develop your powers of flight in a dream. 
Option 1:
If you're brave enough, you can go for a direct approach and launch yourself off of the nearest tall object and simply trust that you'll fly rather than fall.
However, this method might not be the best if you're afraid of heights; dreams mirror what we feel and if you feel terror jumping off a rooftop, even a lucid dream might just let you fall.
But what alternatives do you have?
Option 2:
The gentler method that I used to develop powers of flight in my own dreams is something I call the "Runway Method".
First, I find or create an open space. After that, I start running.
As I run, I lean forward more and more, until I can watch the ground fly by beneath me.
Then, I lift one foot into the air, followed quickly by the other.
Suddenly, I'm zooming over the ground and can easily change my direction and altitude; in other words, I'm flying!
Soaring through the air is not only an exhilarating rush but also a great way of traveling the dream world.
One thing we can know for certain: it definitely beats walking!
2. Go exploring
Have you ever wanted to go on a vacation to an exotic place that no one has ever seen before?
Well, good news: you've got an entire unexplored world waiting inside your head.
Exploring the dream world is not only fun, but it can also reveal hidden dimensions of your subconscious imagination, exposing landscapes your mind could never have produced while conscious.
It's also one of the easiest ways to spend your time in the dream world because it doesn't require any special powers.
But how can you get the most from your dream expeditions?
How to do it
The simplest way of exploring your dream is to simply walk (or fly!) around, taking in whatever your subconscious mind has to show you.
This can be especially rewarding if you've become lucid in a "normal" dream where your brain has already created a setting and perhaps a story for you to explore.
However, if you'd like to explore a more specific landscape, you can take steps to push yourself towards certain places, before or during the dream.
For example: 
If you'd like to explore ancient ruins, studying images of such places before you go to sleep can help push your mind into creating similar landscapes.
In addition, you can also do your best to create an expectation within the dream itself by telling yourself, "I'm on my way to the ruins" as you move through the dream world.
Finally, no matter what kind of place you're exploring, make an effort to really focus on the details, running them through your mind multiple times if necessary.
This will help you remember your explorations more clearly when you wake up and can make for some fascinating dream journal entries later!
And if that's not rewarding enough, consider the fact that you'll have explored and cataloged a location that nobody else has ever seen before and that nobody else will ever see again!
3. Pig out! /Lucid dream food/
It isn't uncommon for our lucid dreams to take us to more familiar places as well: stores, shopping malls, restaurants, and similar everyday locations.
But what's the use of being in these places if nothing you buy or steal will carry over into the real world?
Well, take a moment to consider: 
After all, what better time is there to eat ANYTHING you like where you can't run out of money, you definitely won't gain weight, or overeat?
Might as well enjoy it while you can!
How to do it
The first step is to actually have food within the dream to eat. This can be easy if you find yourself in a restaurant, kitchen, or supermarket.
But what if food isn't so readily available?
Fortunately, you can make your own with a little practice.
In general, the food that you have a lot in your everyday life is the easiest to create in a dream.
How?
Step 1:
Start by imagining the weight and texture of the food in your hands.
If it helps, you can start by picking up an unrelated object in the dream and shaping it as you would clay.
Step 2:
Closing your eyes can also be helpful, as it removes the challenge of having to visualize the food.
Step 3:
Once it feels right, start imagining other sensory details:
– what does the food smell like?
– Is it warm or cold?
– What do you think it will taste like?
Step 4:
Once you've created a convincing impression of the food, lift it to your mouth and take a bite.
If you've done it right, it should taste like the real thing!
4. Lucid dream sex
Something many dreamers are interested in is the potential of using lucid dreams to live out their sexual fantasies.
After all, such dreams aren't carry the risk of STIs, pregnancy, or awkward emotional entanglements.
So, is it doable?
The good news is that it is indeed possible to have a one night stand in a lucid dream.
The bad news? It's tricky.
These tips can make it a little easier to master your ideal romantic rendezvous in a lucid dream.
How to do it
The thing about s*x in a lucid dream is that often you're going to need to be the initiator.
Characters in a lucid dream are often passive, so don't expect them to be doing the wooing!
Still, the upside of this is that dream characters will often follow your lead.
Like most components of a dream, they operate on expectation.
If you lead them somewhere, they'll follow, if you kiss them, they'll kiss back, and if you escalate things from there… well, you get the idea.
The key is to stay confident.
If you're worried about rejection or not performing well, the dream is more likely to change to reflect these anxieties.
Do your best to relax and see the dream for what it really is: a bit of consequence-free fun to be enjoyed.
Also, don't stress too much about making it to "completion."
Arousal and excitement often lead to waking up before the end.
Just enjoy the parts you're there for and don't worry about the rest.
5. Meeting your favorite celebrity/character
Ever want to meet your favorite actor or character from a TV show or movie?
Though you won't get an autograph to take home with you, it can be fun to see your faves face-to-face in a lucid dream.
Maybe they can even be your sidekick during your other lucid dreaming adventures.
Here are some tips for prepping yourself for this dreamy meeting.
How to do it
First of all:
1. Try to familiarize yourself with that character or celebrity while you're awake.
– What do they look like up close? What about far away?
What does their voice sound like and how do they dress?… 
2. Try to make a 3D model of that person in your head, with as much detail as you can.
3. As you're falling asleep, imagine the circumstances under which you'd like to meet them.
Maybe it's on the set of a movie or during one of their adventures.
Turn it into a story and keep reminding yourself throughout that you'll be meeting them in a dream.
Get into a habit of this, and sooner or later, that "story" will carry through into the dream world, allowing you to continue it there.
And hey, if you're feeling ambitious, you can try combining this activity with the one before it, for having an unforgettable night!
Bonus:
6. Believe in magic
Harry Potter. Gandalf. Aang.
Chances are, there's a fantasy character out there with powers that made you go, "Wow, I wish I could do that!"
Well, you can. At least, you can in a lucid dream!
How to do it
Magic in a lucid dream works much the same way you'd expect it to work in real life.
It takes practice and study to really get good at it.
Why?
Because as mentioned earlier, dreams operate on expectations.
In order to use any ability consistently, you need to create the expectation that it will work.
And the best way to build this expectation is through repetition: using it over and over again until it comes naturally to you.
The best place to start is with fiction because it has preset rules and practices.
Step 1:
Think about the character you're trying to emulate.
Do they use a wand to cast magic? A staff? Their hands?
What movements and words do they use to make it happen?
Step 2:
When you find yourself in a lucid dream, find a test subject—a leaf to levitate, an object to transform, a pool of water to manipulate, etc—and then copy what that character would do to cast their own powers, every time with an expectation of results.
For example, as you perform the actions and words of your spell, firmly think, "When I wave my wand in this way and say these words, that leaf will levitate off the ground."
It may not work every time. But the more you practice, the more consistently it will happen.
Soon, you'll have a whole arsenal of magic abilities at your fingertips whenever you lucid dream!
And really, what's cooler than that?
A few more tips:
1. Whatever you decide to try, do not forget to stabilize your lucidity
If your lucid dream starts to fade away, do not freak out but quickly rub your hands together while saying out loud "This is all just a dream!".
2. If you can't fully control your actions, do not force it! Relax
Especially if you just started to be lucid in your dreams, it might be a bit overwhelming to control it.
You can simply relax and explore the created plot from your unconscious mind!
3. Are you semi-lucid?
If your lucid dream appears vague, then you are in a semi-lucid state.
You can always try to increase your level of dream consciousness by checking out our guide that shares a lot of tips – How To Lucid Dream Longer
4. Become better at dream remembrance!
Unfortunately, you cannot do any of the suggested things if you can't remember your dreams.
This is why you need to practice dream remembrance methods first. 
5. Becoming lucid by: 
recognizing that you are dreaming.
The most efficient way to do that is through:
– methods such as the CAT technique, Self-hypnosis, MILD technique, WBTB technique, etc.
These methods will let you have regular, reliable lucid dreams as a beginner!
Just have in mind that lucid dreaming and experiencing any of these 6 ideas above is 90% mentally.
With that said, know that you will succeed only if you believe in it and if you practice it enough.
Lucid dreams are a lot of fun if you know where to start!
These are only a few of the activities you can enjoy in your own dreams and there are certainly more to be discovered.
So what are you waiting for? Make the most of your dream world and enjoy everything your sleeping mind has to offer.
The only limit is your imagination!