This post and the photos within it may contain affiliate links. If you purchase something through the link, I may receive a commission at no extra charge to you.
Not being able to move and having difficulties to breathe while hearing vague creepy sounds, or demonic chatter…
That's are some often reports of people, that are going through sleep paralysis.
Did you know that actually, sleep paralysis is in a normal and natural process that happens every night in order to keep us from acting out our dreams?
However, the demons, that you think you see, including other scary visuals and voices are something that is not entirely normal and enjoyable.
It is all down to the person's sleeping and living habits – you may experience sleep paralysis during periods of sleep deprivation and stress/anxiety.
Sleep paralysis last between a few seconds to a minute. It usually happens when people are falling asleep or just waking up.
Let's take a look closely at a few questions, starting with:
Sleep paralysis causes & Why does sleep paralysis happen to me?

Is sleep paralysis a demon?

Can sleep paralysis kill you?

Is sleep paralysis dangerous?

Why is sleep paralysis so scary?

How to stop sleep paralysis – Tips and a guide
1. Sleep paralysis causes & Why does sleep paralysis happen to me?
Simply explained, while we sleep, electrical nerve impulses are cut off from the muscles and the brain.
Muscle paralysis in sleep is a necessary thing since it prevents people to act out their dreams.
Otherwise, nothing will stop us to walk while we sleep, which might end up pretty dangerous.
So, that is the whole point behind why we are unable to move.
This state is called "atonia".
When we wake up from sleep naturally, the atonia is supposed to end, but sometimes it doesn't!
Furthermore, the REM stage is a sleeping state where we dream.
When a person wakes up BEFORE the REM stage is finished, guess what – sleep paralysis happens!
The combination of atonia and waking up before REM stage is over ends up in simply "transferring" strong dream material into our awaken state, while we still can't move.
Other factors that can bring on episodes of sleep paralysis include:
sleep deprivation
sleeping on the back
changes in your sleep schedule
if you use certain medications such as those for ADHD
substance abuse
if you have a sleep disorder, such as bipolar disorder, sleep apnea or narcolepsy
other sleep difficulties such as nighttime leg cramps
common in those with post-traumatic stress disorder and panic disorder
If you experience some of these conditions, it might be the answer of why you experienced sleep paralysis (or why the risk to experience it is higher).
Furthermore, sleep paralysis may also be genetic.
Researchers examined at individual genes that could be involved in sleep paralysis.
They looked at certain genes that are linked to the daily cycles of wakefulness (called circadian rhythms).
2. Is sleep paralysis a demon?
The good news is that sleep paralysis is definitely NOT a demon, it is just a type of sleep disorder.
Let me explain.
Evidently, the phenomenon of sleep paralysis is widespread and it has undoubtedly repeated through human history.
In ancient times, we didn't know too much about how the brain functions and what causes the sleep paralysis.
So back then, they thought that it is caused by negative and demonic spirits. People made sense of it by creating a fantastic interpretation based on cultural references.
Yet, the truth is that sleep paralysis is not a demon, caused by a negative entity.
It is simply our own mind and vivid imagination, in the mixed state between sleep and wakefulness.
This is exactly the reason why also hear demonic voices and scary noises, in this intermediary state between sleep and lucidity.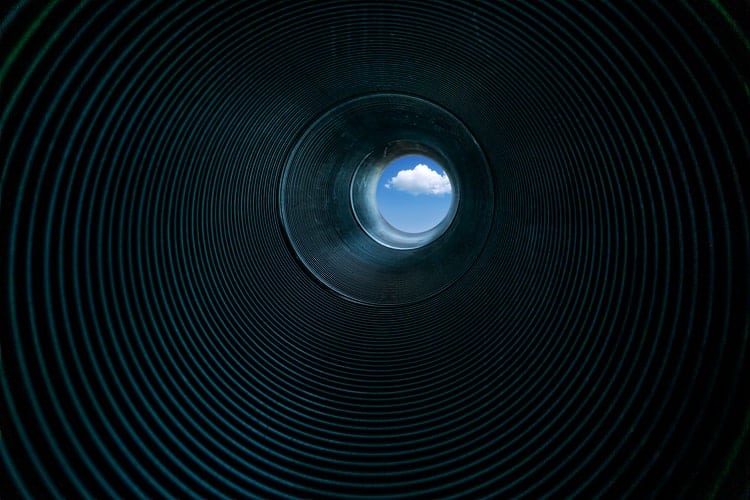 Furthermore, for ages, the incubus "demon" has been said to haunt sleepers.
But in reality, sleep paralysis doesn't have anything with demons, and it is something like a nightmare, but a bit more terrifying.
The cultures interpret the sleep paralysis as: 
a demon or evil spirit or an ET abduction scenario – in Medieval Europe
a ghost oppression – in ancient Chinese
the dark presser – in Turkey
devil riding on your back – in Africa
the crushing demon – in southeast Asia
passing witches – in Germany
terrifying Jinn attack (evil genies) – in Egypt
Lastly, I just want to mention that THERE ARE people who believe that sleep paralysis is a completely real demonic attack.
They are certain about that and they don't believe that it was simply a hallucination.
They often think that because it is always a common appearance, including demonic evil spirit, for people all around the world.
Plus, people encounter very similar occurrences and everything seemed for them completely real.
But we all can share our own beliefs and opinions. Yet, it hasn't been scientifically proven that it might be real.
In truth, thinking that sleep paralysis is caused by some supernatural powers, makes people feel more frightened.
If you strongly believe in supernatural existences, I believe that even scientific proof couldn't convince you the opposite.
All in all, it's a personal choice to believe in such things.
3. Can sleep paralysis kill you?
Exactly like the question " can lucid dreams kill you " or " can you die from an astral projection " the answers is: from what we know, there is absolutely no proof that it can kill you.
Researches have shown that sleep paralysis is not dangerous.
It is a physically harmless experience, and there are no clinical deaths known to date.
During sleep paralysis, you only feel like you are being choked – that's not something that can actually kill you.
Clearly, sleep paralysis cannot directly cause death.
The phenomenon itself it's scary, but it won't just randomly stop your heart.
4. Is sleep paralysis is dangerous?
Sleep paralysis it's not a serious condition, nor it is a sign of something extreme, BUT it can be pretty disturbing.
As we mentioned, psychically it can't harm you, mentally though, the experience varies from disturbing to terrifying.
Sleep paralysis is harmless, common, and natural experience.
It can actually help us to face and defeat the fear of mythical creations like demons and real concepts like biological death.
You shouldn't worry too much if you experience sleep paralysis a few times.
It might seem harmful at the moment but in fact is just your brain messing with you, in a way. 😀
The truth is that the condition is not going to harm you.
You can think of it as a signal that your brain sends to your body, letting it know that you are still in the dreamland.
5. Why is sleep paralysis so scary?
The scary type of sleep paralysis happens when you are awake enough to be conscious of your surrounding, but your body is yet paralyzed.
The feeling of being paralysis must be quite scary whether dreaming or not.
So when you encounter this while sleep, and since we are still in the REM sleep, where we dream, the subconsciousness produces and transfers these terrifying hallucinations.
The hallucinations though seem to occur in stages.
First of all, you wake up, and you open your eyes, while you feel this uncomfortable, uneasy feeling (obviously, because of the paralysis).
As your brain attempts to understand what is going on, it produces something to explain why you feel so anxious.
A report identified the three most common types of hallucinations:
– An intruder that is in the room with you
– A crushing feeling on your chest or back
– A feeling of flying or levitating
The truth is that sleep paralysis is NOT absolutely always scary.
Nevertheless, it is very common and natural for them to be so.
The scary hallucinations are partially the transferred dream, that turned out to be a nightmare, because of the paralysis.
6. How to STOP sleep paralysis?
Let me tell you a secret!
Your best weapons against sleep paralysis are understanding it and relaxation!
That's right.
Furthermore, there are a few things that you can do in order to prevent these scary experiences.
Get more sleep
People who are sleep deprived enter REM quite fast, which increases the chances of experiencing sleep paralysis due to the fact that they are still awake as their body gets paralyzed.
Try to get enough of sleep, not only to avoid unpleasant experiences, such as sleep paralysis but also because it is extremely important for your overall health.
I wrote an article that shares 20 tips on how to improve your sleeping habits, so feel free to read it!
Avoid sleeping on your back
Sleep specialists discovered that there is a relationship between sleeping on your back.
This position makes you exposed to experience sleep paralysis, so try to avoid it as much as you can.
Improve your sleeping habits
Set a bedtime habit and stick to it. This encourages your mind and body to develop a regular routine of falling asleep.
That will decrease the chances of you, skipping a sleep cycle.
Going to bed at the same time adjusts your sleep cycle and promotes healthy sleeping habits.
Move a small part of your body
Try to move or wiggle a finger or a toe.
This usually helps, due to the fact that a small motion will send a signal to your brain.
That will instantly send a message that you're awake, and the state of paralysis will disappear immediately.
2) Psychological and emotional distancing
Remind yourself that there's no reason to be afraid. Regulate your emotions.

If you start to feel that you are starting to freak out, remind yourself that will worsen the experience and possibly prolong it.experience and possibly
3) Start with the focused-attention meditation
Focus on something POSITIVE, like a happy vision or mantra. Begin the focused-attention meditation; focus your whole concentration and attention towards an emotionally valuable and positive thought or mantra
4) Muscle relaxation
Try to relax your body and avoid moving until the episode has passed. Relaxing your muscles, while avoid controlling your breathing.

Additionally, avoid any attempts to move.
Conclusion
Sleep paralysis might sound pretty creepy.
But when you understand all the science behind it, you won't feel that will be completely prepared!
Furthermore, if you wish, you can turn something scary and terrifying, as sleep paralysis, into something wonderful – a lucid dream!
Lastly, feel free to find out *HERE* more aspects of the phenomenon such as:
a deeper explanation of what exactly is Sleep Paralysis

why and when does it happen

who can experience it

what ELSE you should do if you experience it