This post and the photos within it may contain affiliate links. If you purchase something through the link, I may receive a commission at no extra charge to you.
The Rausis method is an easy lucid dreaming technique, that is great for beginners.
It was developed by Jean Rausis – a French-speaking therapist and hypnologist, from Switzerland.
Jean Rausis has been practicing hypnosis for around ten years, all because he was first interested in lucid dreaming.
The main advantage of this lucid dreaming technique is that enables even beginners to achieve lucid dreaming within the first few attempts!
So, let's get to it. We will go through the following:
The Rausis Method: How does it work?
The Rausis Method: Step-by-step guide
Important notes 
FAQ
Conclusion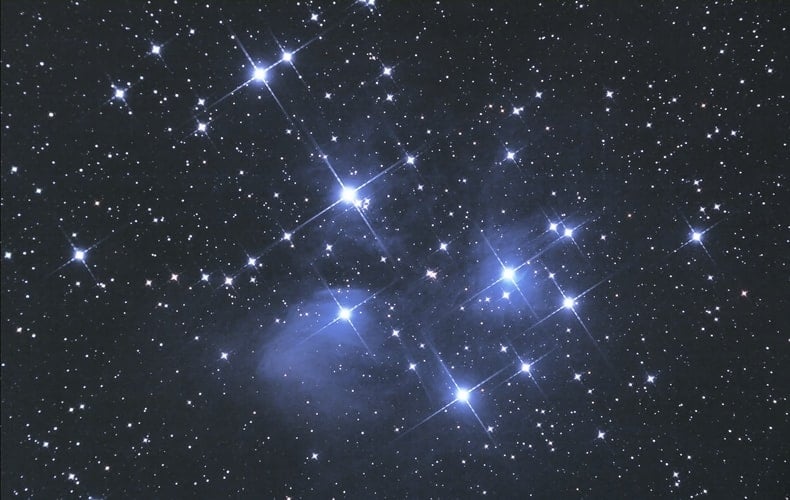 The Rausis Method: How does it work?
We have the ability to incorporate external noise in our brain while we sleep.
The concept behind this method is to use this capacity of the brain to induce lucid dreaming.
Here is the interesting part:
You have to wake up during the night, however, you do not have to try to hit REM sleep! It is all about falling back to sleep in the REM stage*.
*REM sleep is the stage of our sleep cycle, in which dreams occur.
When you are waking up during the night, it is different for everybody, but approximately within 5-15 minutes, you will go back to REM sleep.
Cutting your sleep cycle during the night for a very short period of time will not disturb the cycle, but it will "pause it".
After a few seconds, when you go back to sleep, you will experience hypnagogia (the transitional state from wakefulness to sleep) and you will jump directly into REM stage.
By following the instructions, there is a high change to induce lucid dreaming instantly, even on your first try, if done correctly.
NOTE:
As we are all different, this method may need some personal "customization".
You can read more about that under "important notes".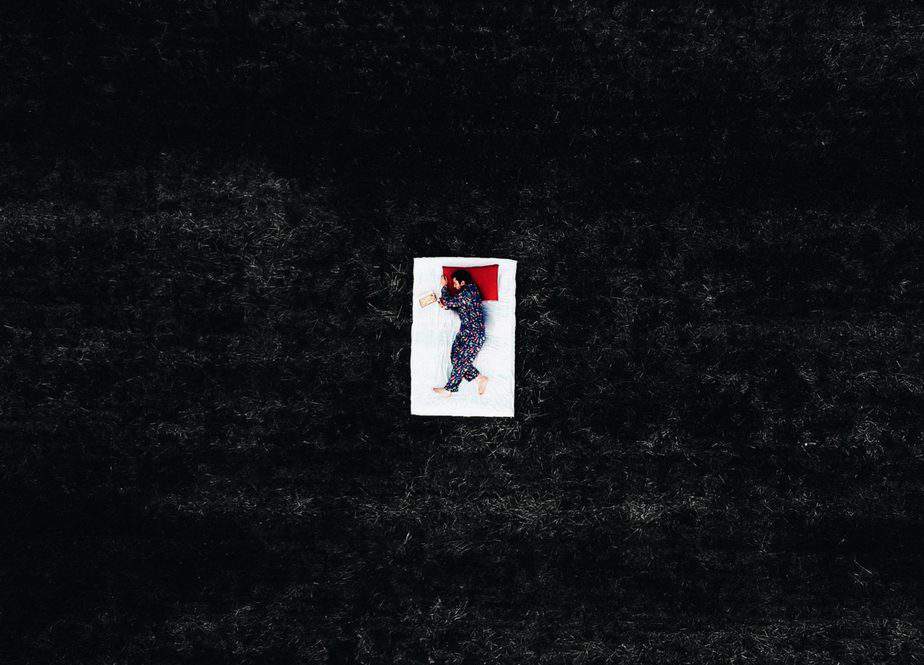 The Rausis Method: Step-by-step guide
Preparation: What do you need for The Rausis Lucid Dreaming Technique?
You will need your phone, with 2 alarms – one normal and a second one (a few minutes after the first one). You should use some alarm clock app (such as: Alarm Clock Bud), so you can adjust the second alarm to stop by itself after 30 seconds or so.
Okay, now what should you do?
Step 1:
Before you go to sleep, you should:
1) Set an alarm – around 2 hours earlier to your usual waking time.
2) Set a second alarm using the app – it should be 3 minutes AFTER the first alarm.
It also needs to be with a DIFFERENT sound – something that exists in the real world, that you can recognize (bell, waterfall, birds, etc.) 
For example, place the first alarm clock at 6:00, and the second one at 6:03.
Note: You can experiment with this technique, and wake up even earlier (not exactly 2 hours before waking up). For instance, you can put the first alarm around 4 or 5 o'clock in the morning
TIP:
If you wake up at 5 or 6, it might be already BRIGHT outside, which could make it harder for you to go back to sleep.
You may consider getting a sleeping mask, or dark blackout shade, to cover your windows.
You will be able to fall back asleep easily.
Step 2:
When the first alarm rings, you should:
1) Just open your eyes for a few seconds, turn it off very fast, and go back to sleep (remember: try to move as little as possible, so you won't wake up fully)
2) Tell yourself that after you're back to sleep, you will hear the second alarm in your next dream.
It is very important to state yourself that, as you will "prepare" your mind to expect this second sound that will trigger lucidity!
3) You have to fall asleep with this idea which will create an expectation in your mind and help you to become lucid.
But beware:
You should be careful to not over-activate your consciousness, otherwise, you may feel too awake, or even stressed, so most likely, the technique won't work.
Step 3:
When you go to sleep, after 3 minutes, the other alarm should ring.
What is next?
The noise should appear in your dream.
You will discover it in your dream, which should make you lucid.
You need to use an app on your phone for the second alarm, that will stop automatically in 30 seconds or so.
Otherwise, you risk to wake up again, which will ruin the whole experience.
And that's basically it.
You should be lucid right after you hear the second alarm.
Important notes
1) The first alarm:
– you should choose something that will wake you up for sure. Like a ring bell, or a sound that you usually use as your alarm. 
– the alarm should be the right volume, not too high to scare you up, but not too low to not hear it
2) The second alarm:
– you should choose something soothing, a sound that exists in the real world. It should be enough loud so you won't miss it *could be some bells, watercourse, etc.*
– you shouldn't turn it off, but just let it ring for some time, whereafter it should stop by itself . 
3) The 3 minutes period:
Earlier I mentioned that since we all are different from each other, the Rausis method MAY NEED some personal "customization".
What I meant was that perhaps some people will need more time to fall asleep and the 3 minutes won't be enough for everybody.
Increase the time between the alarms to 4 – 5 (or even more) minutes.
If you feel that the second alarm comes in your dream too fast, and you are still not in a bit more deeper sleep, just do the same and increase the time between alarms. (5, 10 or 15 minutes).
4) Experiment!
If it doesn't work the first/or the second night, don't freak out!
After all, you may have to experiment and try to find what will work the best for you.
You should try to increase/decrease the volume, try to use different sounds, try to wake up at a different time (earlier or later), as well as try different (longer or shorter) time between the alarms.
FAQ:
What if the technique doesn't work the first time?
Do not worry too much. Especially if you are a beginner, the smallest mistake can prevent you from becoming lucid.
Think of the first try as a "preparation phase".
If it works – GREAT! However, if it doesn't, then try the next night again. Do not get discouraged too fast.
Can I leave my second alarm to ring?
When you fall asleep after the first alarm, you should hear the second alarm in your dream.
Some people usually do not use an app for the second alarm and they leave it to ring without stopping.
They recommend that when you hear the second alarm in your dream, you should "move away from it, and make your brain to block out the noise".
It is very likely that, if the sound is a ring, your brain might create in your dream a bells tower, from where the noise is coming from.
The goal is to go away from it because if you stay there, you will eventually wake you up.
I find it easier to put the alarm to ring for a period of time (30-60 seconds), whereafter it should stop by itself.
In that way, it will trigger lucidity and you will avoid waking up.
All in all, if you feel comfortable with the sound and if you think it will be easier for you to just move away from it in your dream, simply to that.
Block out the noise and enjoy your lucid dream.
Why should you try the Rausis Method?
Compared with other lucid dreaming techniques, this one is very simple.
Plus, you will be surprised how quickly you can achieve lucid dreaming by using it.
Also, if you compare it with other ringing techniques, the Rausis method is notably effective.
When Jean Rausis tested it, 6 out of 10 people became lucid on the first try, the other 4 people succeeded on the 2 or the 3 attempts.
Other similar techniques will require you to sleep and hope that the alarm will be during REM.
If the alarm and REM are not synchronized, then it is most likely that you won't achieve lucidity.
Happily, as we mentioned already, the Rausis method for lucid dreaming does not require waking up during REM. 
OKAY, the technique worked! Now what?
Once you are in a lucid dream, be sure to look at your hands for a few seconds and try to focus on the details:
for instance, watch the lines on them, the color of your skin, the movement of your fingers etc.
Do that in order to increase the vividness of your dream, as well to make your brain focuses on these small details which will strengthen your control over the dream.
This is called Reality checking, an it is by itself extremely powerful lucid dreaming technique (you can read more about it here).
Conclusion
The Rausis method is a great way to induce lucid dreaming; however, be prepared to practice it and try a few times until you get the exact timing of each step.
When you find the best volume, sound and time setup, you will become lucid. 
If you wonder what can you do, once you reach lucidity in your dreams, you can check some of my ideas here!
All in all, once you find a method that works for you (hopefully, the Rausis method will be the one!), lucid dreaming can be quite easy to accomplish.
So, are you going to try the Rausis method?
Let me know in the comments below!