This post and the photos within it may contain affiliate links. If you purchase something through the link, I may receive a commission at no extra charge to you.
Find how vitamin b6 promotes lucid dreaming, the ideal b6 dosage for lucid dreaming and more!
B6 is an amazing lucid dream enhancer, since it increases dream vividness and the ability to recall dreams.
Multiple studies proved the connection between dreams and vitamin B6, and in this article, we will observe:
What is Vitamin B6? What is the vitamin important for?
Where to find Vitamin B6? How get the vitamin naturally?
Common side effects of Vitamin B6
The findings from both studies
FAQ:
– Was it proven that B6 can make us dream more?
– Does vitamin b6 help you remember dreams?
– Does b6 help with sleep?
– Is B6 a lucid dreaming supplement?
– What is the vitamin B6 dosage for lucid dreaming?
Conclusion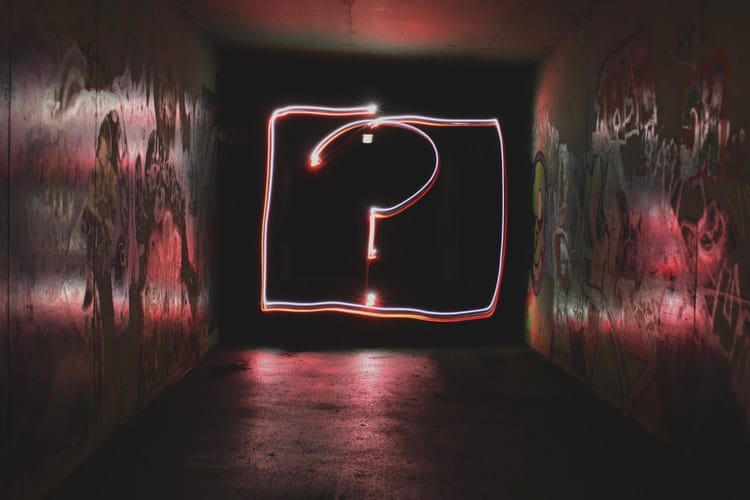 1. What is Vitamin B6? What is the vitamin important for?
Vitamin B6, also called pyridoxine, is part of the vitamin B group of essential nutrients.
It is essential for helping the body to convert food into fuel.
It is mainly needed for the correct function of sugars, fats, and proteins in the body.
It is an important part for individual growth, development of the brain, nerves, skin, and numerous other elements of the body.
The recommended daily allowance for pyridoxine depends on your age and sex.
You shouldn't take a higher dose over 100 milligrams (mg) a day without talking to your doctor first.
What is the supplement important for?
On the positive side, a number of research and reports concluded that it is great for:
Decreasing depression symptoms
 Improving premenstrual syndrome (PMS) symptoms
 Developing memory and cognitive function in adults
 Managing nausea and vomiting during pregnancy
Decreasing risks of heart diseases
Treating acne or other skin conditions
On the contrary, symptoms of a serious deficiency can include nervousness, irritability, weakness, depression, difficulty concentrating, and short-term memory loss.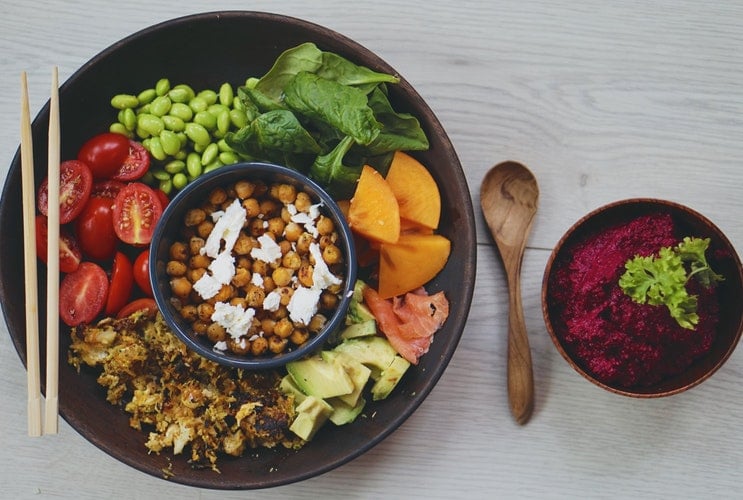 2. Where to find Vitamin B6? How get it naturally?
Vitamin B6 can be made in a laboratory, and you can buy it without a prescription from almost everywhere.
There is a huge variety of choice on Amazon, and the prices are very affordable. *see below*
It is available in multivitamins, in supplements including other B complex vitamins, as well as a stand-alone supplement.
Furthermore, the good news is that you can find vitamin B6 in various foods, such as cereals, beans, vegetables, and seeds – find a chart with some of the foods below!
Food Sources of Vitamin B6
Food                                                Milligrams per serving,   Daily value %
Chickpeas, canned, 1 cup        1.1                             55
Potatoes, boiled, 1 cup            0.4                              20
Banana, 1 medium                   0.4                              20
Marinara sauce, 1 cup            0.4                              20
1 waffle, plain                           0.3                             15
Bulgur, cooked, 1 cup             0.2                            10
Squash, baked, ½ cup            0.2                             10
Cooked rice, white, 1 cup     0.1                              5
Nuts, roasted, 1 ounce          0.1                              5
Raisins, seedless, ½ cup        0.1                               5 
Onions, chopped, ½ cup       0.1                                5
Spinach, boiled, ½ cup          0.1                                 5
Tofu, raw, ½ cup                     0.1                                 5
Watermelon, 1 cup                0.1                                 5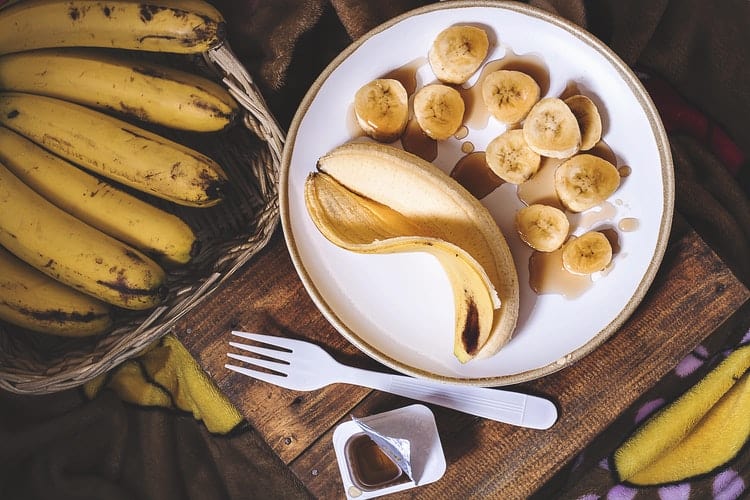 3. Common side effects of Vitamin B6
Here you can find the most reported side effects that include:
A headache
Irritated stomach
Sleepiness
Irritability to sunlight
Loss of appetite
Numb, prickling or burning sensation in the hands or/and feet
It is important to know that if any of the side effects are severe and not disappearing, you should contact your doctor!
Additionally, taking very high doses can lead to some serious neurological disorders causing balance problems or even losing the feeling in the legs.
4. The findings from both studies
The study: 
The first study was investigated in a placebo, double-blind examination.
It observed various claims that supplement increases dream vividness or the ability to recall dreams.
For 5 days, 12 college students participated and each of them ingesting either 100 mg, 250 mg, or a placebo prior to bedtime.
During the study, the participants were writing self-reports, every morning.
The results of the study:
Over the first three days of each treatment, the result indicated a significant difference in vividness, bizarreness, emotionality, and color, between the 250 mg condition and placebo.
The data suggested that it may act by increasing cortical arousal during periods of Rapid Eye Movement sleep*.
*REM sleep – the last stage of the sleep, where usually dreaming happens.
A possible theory suggested that B6 supports the conversion of tryptophan to serotonin, which might be the reason for the vivid dreams.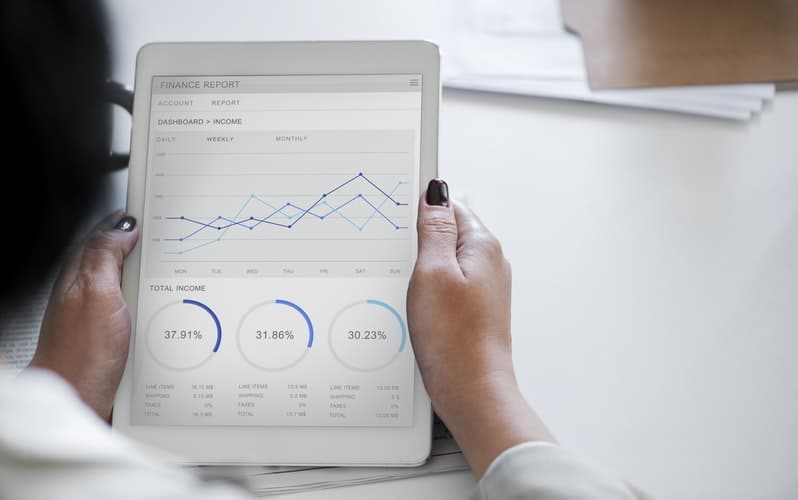 The study:
Following the study from 2002, a new one was done.
The first investigation was a piece of evidence, indicating that supplementation with pyridoxine before bed can enhance dream vividness and recall.
The recent study used a larger sample of 100 participants from all across Australia.
It was a randomized, double-blind, placebo-controlled examination.
The participants ingested 240 mg before bed for five consecutive days.
The results of the study:
It significantly increased the amount of dream content participants recalled!
Interestingly, despite the first study back in 2002, this time pyridoxine wasn't having a significant effect on dream vividness, bizarreness, or color.
However, it was discussed that the vitamin B6 can be developed in the future to aid the process of lucid dreaming.
5. FAQ:
Was it proven that B6 can make us dream more?
As the researchers suggested vitamin B6 can increase the dream vividness, bizarreness, or color, in individual.
For some, it might not be a life-changing difference, but it is possible to see an improved and increased dreaming patterns.
Does vitamin b6 help you remember dreams?
It was proven through these two studies, that dream recall was significantly increased when supplementing with B6.
The fact is that dream recall is an extremely important aspect of lucid dreaming, and Vitamin B6 can enhance your dream recall.
(find out more about that here)

Does b6 help with sleep?
Even though more researches need to be done, it is known that good levels of not only B6, but also B3, B5, B9, and B12 can help achieve better sleep.
It is due to the fact that they support to regulate the body's level of the amino acid tryptophan.
This amino acid is very important for our sleep since it supports the production of the sleep-inducing hormone – melatonin.
Is B6 a lucid dreaming supplement?
It can be definitely used as a lucid dream enhancer.
For example, if you have troubles with remembering your dreams, then you should definitely consider 2 things:
This will help you to increase your dream recall within a few feels, furthermore, it will help you to notice dream symbols, that are main lucidity triggers
2. Eating more vitamin B6 rich foods, as well as taking B6 supplements
Remembering your dreams is one of the first essential steps that you need to cover for your lucid dream journey.
With no proper dream recall, it will be extremely hard for you to lucid dream.
What is the Vitamin B6 dosage for lucid dreaming?
Both lucid dream pieces of research were given to the participants 240 mg vitamin B6 before bed.
Additionally, most supplement brands sell vitamin B6 Most supplement brands between 100 mg and 250 mg.
Begin with a smaller dose, and increase gradually.
6. Conclusion
All in all, if your aim is to lucid dream, but your dream recall is very poor, definitely, include more foods that are rich in pyridoxine in your diet or get some B6 supplements.
You will be surprised by the difference that this vitamin can make!
Have you ever tried vitamin B6? Did you experience vivid dreams?