This post and the photos within it may contain affiliate links. If you purchase something through the link, I may receive a commission at no extra charge to you.
What is the WILD technique? Can it help with your lucid dream journey?
Wake-Initiated Lucid Dreams (WILD, in short) happen when your mind stays awake while your body goes to sleep.
It is a proven lucid dream method that can transfer you to the dream world, directly from a physically waking state!
It works extremely well; however, it definitely requires some practice.
In this article, we will observe everything you need to know about WILD, including:
How the WILD technique works?
Preparation & a step-by-step guide for Wake-Initiated Lucid Dreams
A common WILD side effect: Sleep paralysis
Helpful tips
WILD technique: FAQ
At the end of the article, you can find a simple video tutorial of WILD, with the 4 most crucial tips.
1. How the WILD technique works?
WILD is a natural lucid dreaming trigger, working hand in hand with meditation and relaxation techniques.
The key of WILD, as mentioned, is to let your body to fall asleep, while your mind should be still awake.
This happens because:
You are not moving a muscle, which allows to "trick" the brain that you are asleep
You are not letting your mind to fall asleep
It might sound confusing or very hard, but the truth is that you don't have to be an advanced lucid dreamer in order to use the technique.
It does require some practice, but it can also happen spontaneously.
It relies on your own intuition and yourself, so the only way to figure out the technique is by practicing it!
2. Preparation for Wake-Initiated Lucid Dreaming
There are 3 moments when you can attempt the technique:
1) When you are taking a nap, during the day
If you didn't get enough sleep the previous night, try to use WILD during a nap.
Your body will be tired, so that will make it easier to "shut down," whereas you should keep your mind active, as you fall asleep.
Repeat a phrase to keep your mind busy, such as:
"I will become lucid" or "I will wake up in my dreams".
2) When you are going to bed normally
When you go to bed, simply start performing the method. Do everything as accurately as possible and hope for the best!
3) After 5-6 hours of sleep
Here, you should interrupt your sleep cycle and wake up after 5-6 hours of sleep. Then again, you should perform the steps.
This way is known as DEILD technique (Dream Exit Induced Lucid Dreams).
It is a very similar version of the WILD technique, with one big difference: it can be done only after a few hours of sleep.
Try any of the ways and see which one works best for you!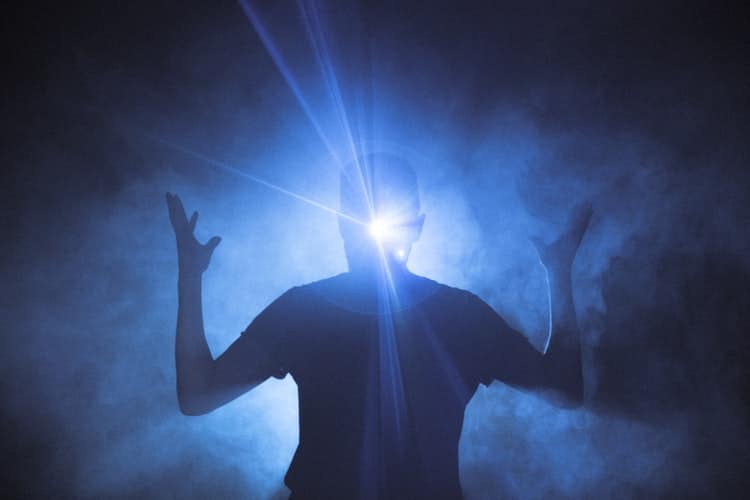 3. Wake-Initiated Lucid Dream (WILD) – Step By Step Guide:
Step 1: Lay down on your back and relax.

Be sure to lay down as comfortable as possible, since you shouldn't MOVE at all. The best sleeping position for this method is on your back.
Even though others might posture could work, too, it is best if you be on your back.
The most important thing is to not move and to lose all of your muscles. If you are practicing meditation, this step should not be hard for you at all.
So, remember, the critical feature of the 1st step is also quite simple – total relaxation. Just try to relax as much as you can.
Avoid moving, fixing your position, scratching, overthinking, etc.
Take deep and slow breaths. Completely free your mind and focus on the darkness of your closed eyes. Focus on your breathing. If you have any thoughts, don't worry! Acknowledge them without interacting and keep focusing on your breath.
Tip: For easier relaxation use binaural beats. (Find FREE binaural beats here)
The first step should take between 10-20 minutes.
It usually depends on how tired are you, how much did you practice the technique, etc.
It is important to not think about the time though. Just focus and be sure to completely relax.
Step 2: Examine your hypnagogic state
After you are a totally relaxed state, you might start seeing some images and shapes.
Hypnagogia or "hypnagogic hallucinations" is the transitional state from wakefulness to sleep.
It often includes visions, sounds, and bodily sensations.
You will understand what I mean once you reach this moment!
The focus point is simple: just keep your calm and relaxed state, exactly as before.
Use this magnetic hallucinogenic state to prepare the concepts of your dream.
Start to slowly transfer your intention to what you want to dream.
Step 3: Create a dream scene
The mind is a very powerful thing, so just let it do the work.
Be sure to take advantage of the visual hypnagogia and use your willpower to create the dream scene.
Start thinking more and more intensively about your dream landscape.
Choose a simple setting for your dream, for instance – a nice beach with mild waves, a forest with green trees. It can be something slow, without too many different elements.
Visualize everything as much as you can, even some small details.
When you create the background of the dream, in your mind, try to see it, as you are there at the moment.
Look down, to see your hands or feet.
Try to walk around.
Moving in your dream is a perfect way to increase your dream awareness.
Step 4: Mind Awake / Body Asleep
Now we are on the final step!
Your body should be already asleep, but your mind needs to be active and awake!
It might sound difficult, but the main thing that is challenging is to find EXACTLY your way of doing it.
It requires trials and errors until you hit the perfect moment!
You need to prepare mentally and to practice it in order to learn how to stay conscious while your body falls asleep.
So believe me, it is far from impossible – it just requires patience and consistency.
Step 5: Stabilize your lucid dream
The important step here is to stay VERY CALM.
Now is the ideal moment to stabilize your semi-lucid state, otherwise, you risk to get too excited and to wake up.
Do a few reality checks for maintaining the dream.
Be aware that you may be unable to control everything, especially at the beginning of your lucid dream journey.
When you think the dream is more stable, figure out what you want to do!
But what if you don't have control over the dream?
Don't worry, that is completely fine, too. Even if you just reach to the point that you are aware that you are dreaming – it is a success!
By practicing more, you will achieve higher awareness as well as control over it. Until then, explore your subconscious actions!
3. A common WILD side effect: Sleep paralysis
Around 7.6% of the general population, 28.3% of students, and 31.9% of psychiatric patients experienced at least one episode of sleep paralysis.
Sleep paralysis is usually different for everyone, but most commonly people are unable to move, they feel a heavy weight on their chest and often there is a weird and even scary demonic presence.
But wait! There is a good thing about it!
First off, you can transfer the sleep paralysis into a lucid dream.
Another good point is that sleep paralysis is not harmful and it should pass in a few seconds/minutes.
The only negative thing is that it can be pretty terrifying.
This is why you should consider these few things if you experience it:
repeat in your head "It is only a dream", " I am safe ", etc.
DO NOT freak out
focus completely on your the idea of having a lucid dream
If the things are getting out of control and you are really afraid, the best thing is to wake up.
At first, this might feel like an impossible task, but it is quite doable. You should:
try to move a small part of your body (like your toes, fingers, eyes, lips, etc.)


The movement will directly send signals to your brain, which will cause awakening.

Luckily for you, the visuals and hallucinations will disappear right away.
Sleep paralysis is complex and very interesting, odd phenomenon, so for further details about it read our article – here!
4. Helpful tips
Sleep paralysis
DO NOT be afraid of sleep paralysis. It is literally the "entrance" of your dream world.
Your BEST approach to sleep paralysis will be to completely understand it.
Once you've done that, you will be completely familiar with everything about it and this will help you to feel much safer and to stay relaxed.
We have a few articles, with all you need to know about sleep paralysis, so we highly recommend reading at least 1 of the articles below:
Vibrations
This is a common feeling, that is POSSIBLE to appear when performing wake-initiated lucid dreaming
You may feel very strong, and loud buzzing sensation. It won't hurt, but it might be odd. It usually happens when you attempt:
After you are fully relaxed, you might experience this sensation.
Some people don't, but be prepared for some energetic vibrations, just in case. 
Usually, they indicate that you are on the edge of falling asleep consciously.
So if you feel it, you should actually be glad, since it is a sign that you are on the right way 😀 
Reality checks
Reality checks are a very powerful way to stabilize the dream.
If you are a beginner and you have a hard time to do a reality check in your dream, don't worry because it is completely normal.
In order to remove this problem, check our guide about reality checks, also find the science behind how exactly to do them inside your dream world!
Total relaxation
It was mentioned a few times in the guide, but since it is SO IMPORTANT, I decided to write it down here, too.
The key point of WILD method is the complete relaxed state of mind.
If you find it hard to relax, then you should definitely check this easy breathing technique, that will help you a lot when it comes to relaxing.
Conscious awareness
The awareness plays another huge role in the WILD technique.
If you lose consciousness, by simply falling asleep, then you will miss the change to lucid dream.
But don't worry about that too much, since it requires a few trials anyway.
It is definitely better to try it and lose conscious by falling asleep, than not giving it a try at all.
Trust me, just try to do it as often as possible and you will understand the steps better and better!
5. WILD Technique: FAQ
When I try this technique, I fall asleep, what should I do?
This is another "side effect" of WILD.
If you fall asleep, know that you are not alone. It is completely normal, especially if you feel very tired as well as if you are a beginner. 
Just try to relax your muscles, but be sure to keep your mind active.
With time and practice, you CAN master the technique, so don't give up!
Can lucid dreaming lead to sleep paralysis?
Lucid dreaming itself does NOT lead to sleep paralysis.
However, some techniques, such as WILD may cause sleep paralysis, BUT it is not certain.
The most frightening thing of sleep paralysis is WHEN YOU DON'T KNOW WHAT IS HAPPENING.
Luckily, when you induce lucid dreaming, you KNOW that it is possible to experience sleep paralysis, therefore you know what to expect.
Also, you will be aware that whatever you see it is NOT real, so you should really give your best to relax and to use affirmations such as:
"This is only a dream"
"I will become lucid in my dream", etc.
Is sleep paralysis harmful?
Even if you experience an episode of sleep paralysis, know that it can be terrifying, but it's not a dangerous or harmful medical condition.
What is more, people also reported that they never see scary things, but just the opposite – bright light, or positive presence.
So it really depends on your state of mind.
You might see something beautiful, you may also see something scary, but it is possible to not see anything at all, too.
Is WILD technique scary or dangerous?
It is nor scary or dangerous.
Even if you experience sleep paralysis, that doesn't make the method dangerous.
Just be aware – after some time, as keeping your mind awake, you will notice that your body cannot move.
But what you should do is stay calm. In truth, this state is called "atonia" and it appears every night.
It is important for our healthy sleep as if you don't have it you might experience conditions, such as sleepwalking.
The crucial thing is to stay calm and not freak out.
How long does it take to perform the WILD technique?
It is different for everybody and I cannot tell you the exact time.
It depends on:
how much time you need to usually fall asleep
how tired you feel
how fast you reach the relaxation state 
how exactly you will perform the technique
Roughly, it can take between 10-40 minutes.
WILD Technique: Quick & Simple Video Tutorial: