This post and the photos within it may contain affiliate links. If you purchase something through the link, I may receive a commission at no extra charge to you.
How to have lucid dreams and is it safe? 
Even though lucid dreaming is safe, there are certain things that it's best to avoid doing, at least in the beginning.
So, what NOT to do in a lucid dream? –
Certain actions that will excite you too much, and end the lucid dream almost immediately. Other actions can lead to confusion, or unpleasant (and scary) feelings.
Now we will focus on what not to do in a lucid dream and the 15 ACTIONS that you should avoid doing inside your dream world.
These actions may lead to unpleasant moments, and we all want to avoid that, right? This article will guide you on how to minimize negative outcomes.
Now, let's begin!
*NOTE: It is possible that you tried some of the actions below and nothing really happened. The thing is that this might not correspond to 100% of you, but it is just something usual that a lot of people are experiencing.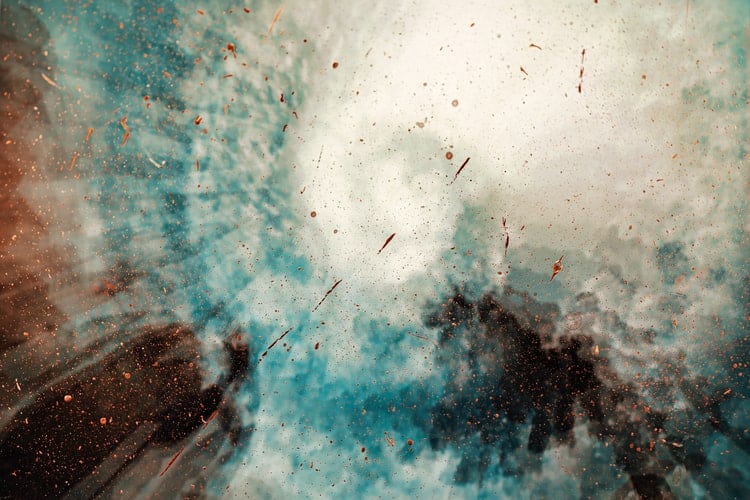 A LIST WITH THE 15 THINGS YOU SHOULD AVOID DURING LUCID DREAMS – 
1. Don't close your eyes
2. Don't just walk around, aimlessly
3. Don't do things in a lucid dream that's too similar to your waking life memories
4. Don't do too exciting things, too much and too soon
5. Don't kill people
6. Don't think about your real body
7. Don't wish for something scary
8. Don't make a real person in your life a consistent target of fantasy
9. Don't spend too much time lucid dreaming
TRICKY THINGS THAT YOU WANT TO DO, BUT YOU SHOULD BE CAREFUL:
10. Do not spin around (too fast) 
11. Do not look into the mirror
12. Do not focus on negative, scary thoughts
13. Do not fly (too soon) 
14. Do not lay down
15. Do not leave things for later
Conclusion
WHAT NOT TO DO IN A LUCID DREAM: 15 actions
1. Do not close your eyes
Perhaps you experienced this already, but if you haven't – often, when you close your eyes IN a dream, that provokes awakening.
So, imagine, you have a lucid dream. Would you instead explore and enjoy your fantastic dream world, or you would close your eyes and wake up??
If your goal is to wake up, then you can do it.
In other cases, don't close them for too long, or be careful if you decide to do it.
2. Do not just walk around, aimlessly
Lucid dreaming takes quite some practice. For some more, for some less, but all in all – it requires building up habits and commitment.
The important thing: Don't lucid dream with no idea what you want to do.
When you succeed and reach this particular state of consciousness, you should USE IT!
Walking around aimlessly is just the wrong way to spend your time in a lucid dream.
But don't feel pressured, you don't have to anything so special. You can explore the dream, do SOMETHING, rather than nothing.
You can see our top 5 suggestions and some tips on how to do each of these activities.
3. Do things in a lucid dream that's too similar to your waking life memories
This is a tricky one!
If you do similar things to your waking life memories or even activities, you risk to mix up LUCID dreaming memories, with REAL memories.
Imagine that you lucid dream of something you WANT to happen in your real life, such as asking your boss for a promotion. You may end up thinking that you really had this conversation.
This is why a dream journal is ALWAYS a good idea.
It will not only enhance your lucid dreaming but also will prevent you from wondering " if this happened or not".
So remember:
Don't dream about a real conversation with real people. Dream memory can mix up with real-world memory, so simply be careful about that.
4. Do not do too exciting things (such as lucid dreaming s*x)
Okay, I get it – of course, you would like to experience some intimate lucid dream fantasies 😀 And that's completely fine.
Especially if you are a beginner, who JUST started to have lucid dreams, then you can experiment with more exciting things.
So, you should know something… be aware that this action is having the potential to make you overly excited, which will trigger awakening almost immediately.
Especially as a beginner, you won't know how to keep the lucidity for a more extended period, and you are very prone to wake yourself up.
Nevertheless, you can still try it. Feel free to experiment, but don't focus only on that.
Being in a lucid dream gives you the advantage of doing ANYTHING you wish for – things that are IMPOSSIBLE in real life.
There are so many amazing things that you can do in a lucid dream, and you can benefit a lot from some of them.
Check some of the most amazing lucid dreaming benefits here, and decide for yourself how would you spend your time in the dream world.
As for beginners, it is okay, since inevitably, a lot of people wanted to learn lucid dreaming precisely because they wanted to have intimate lucid dreams.
However, if you are more advanced, you can do almost ANYTHING you want… so, once again, why would you waste time on something that can potentially cut your lucid dreaming time, and wake you up?
On something that you can do in real life?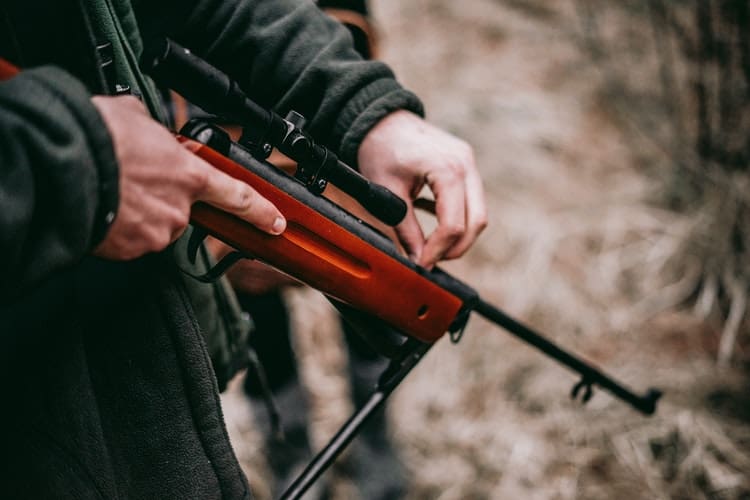 6. Don't think about your real body
Similar to when you decide to close your eyes, thinking about your actual, physical body, laying down in your warm bed, may cause awakening.
The thought of your sleeping body will most likely help with losing lucidity, and you don't want that!
It will only make it extremely hard to do anything in your dream since you will be focusing on and thinking about your inactive, sleeping body. This action is something that can potentially wake you up.
7. Do not wish for something scary
If you use this lucid dreaming command… things might turn out very ugly.
It is simply because your subconscious mind knows THE BEST your deepest fears. So asking for something scary is something that you should think about in advance.
The truth is that one of the benefits of lucid dreaming is to use it as a tool to overcome your phobias and fears.
Yet, it really can be a double-edged sword.
Because one thing is to be afraid of heights and to overcome this fear through flying or jumping with a parachute, but deep down, there might be something much more frightening.
So, be sure you know what you are doing if you decide to ask for something scary.
8. Do not make a real person in your life a consistent target of fantasy
Imagine that you like someone in real life.
Then you start to lucid dream about this person all the time. You will create this fake connection with this person, and this thing can't end up well.
Maybe you will create a wrong idea about the personality of this person if you don't know him/her, whereafter when you meet, the chances of you being disappointed are high.
Or you might enjoy dreaming about that so much that you will end up spending more time dreaming, than actually living your life.
Just know that there is a thin line, and if you cross it, it won't be good.
9. Do not spend too much time lucid dreaming
You need to have a BALANCE.
I believe that balance is the key to everything. If you do something too much, it doesn't matter if it is lucid dreaming, healthy eating, working out, etc. – if you OVERDO something, then it might turn out pretty bad.
For instance, if you focus too much on healthy eating, this can invade your mind, it can restrict you from so many things in life, plus it might produce negative results.
Same with lucid dreaming – if lucid dreaming overtakes you, you may end up focusing only on reaching the state, ignoring real-life things and even neglecting your real-life and relationships.
Or the other thing is that if you are already a lucid dreamer, you may spend hours and hours of just lucid dreaming, and not focusing on and doing anything productive for your waking life.
Simply put, it can turn out in obsession, and you want to avoid that.
TRICKY THINGS THAT YOU WANT TO DO, BUT YOU SHOULD BE CAREFUL:
10. Do not spin around (too fast or too long)
Spinning around is a great stabilizing lucid dreaming technique; HOWEVER, if you do it for TOO LONG, it may wake you up.
The truth is that not everything works every time in a lucid dream. It requires practice, trial, and error until you find YOUR way of doing it.
Also, especially if you are a lucid dream beginner, you might not perform it correctly, which will cause awakening.
So, if you want to spin around for whatever reason, let's say stabilizing your dream, focus on your goal.
Be sure that you repeat to yourself "I will stay in this lucid dream" or something similar.
11. Do not look into the mirror
Another tricky action that you might want to be prepared.
Looking at a mirror in your dream might be a very interesting experience, but it might be also a scary one.
If you decide to do it, that's completely okay.
However, know that most commonly, you won't see yourself and how you normally look, but a different version of you, based on how you feel about yourself.
So, it could be a great experience, but it is possible to be the exact opposite, too.
Just have in mind that before experimenting with dream mirrors. You might want to wait until you know you feel good, happy and positive, rather than sad or depressed.
The feelings will reflect on the mirror, so be sure they are good.
12. Do not focus on negative, scary thoughts
It seems obvious, right?
Don't think about scary and negative things, while you lucid dream.
If you start having all this bad feeling, it might turn into a lucid dreaming nightmare.
For instance:
You might FEEL trapped in the dream, and the time you spend in could feel like an eternity or some scary creatures might start popping up.
Your subconscious mind is a really powerful thing. So trust me, you don't want to feel like you are in a dream forever.
The truth is that you cannot be stuck in a lucid dream, nor nothing physically bad can happen to you.
So you really shouldn't worry about that. However, mentally, you might wake up all frightened, exhausted, and confused, which is not the point of lucid dreaming.
Just be sure to avoid any weird thoughts or negative lucid dream commands, and you will be alright!
13. Do not fly (too soon)
Don't get me wrong, flying is amazing, and you SHOULD do it! But have a bit of patience.
2 negative things can happen if you try to fly TOO SOON.
If you try to fly in your first lucid dreams, you might not succeed, which will only frustrate you and possibly wake you up.
Second thing, you might be able to fly, but that will get you sooo excited, that will also cause awakening.
Just try to stabilize the dream before trying anything.
14. Do not lay down
This one is related to number 6, which was "do not think of your real body".
It's pretty obvious, but if you lay inside your lucid dream, it is possible to feel more connected to your physical body. Why that's bad?
It's not a good idea simply because that will increase the chances of waking up tremendously.
 
Laying down can first aid of losing lucidity, and then you might wake up. And this is something that you want to avoid.
So, just don't lay down or if you want to do it, try to do it for not too long, and focus on the environment around you.
15. Do not leave things for later
If you meet someone or see something that you want to check, do it! Do not leave it for later.
If you decide that you will first do something else and then you will go back, think again.
See, in a lucid dream, everything is shifting and changing
The moment you go away from this particular person or a place, the chances of finding it again are… well not impossible, but low.
What's more, inside the dream world, we don't remember everything for too long, too.
So, you will probably forget about the thing you wanted to do.
Simply stated, if you want to do a specific action at a particular moment, do it. If you wish to talk to someone, go and talk. Otherwise, you risk losing the moment!
Conclusion
Remember that these 15 actions are just recommendable to avoid; however, if you want to, you can do them.
Maybe the outcome will be different for you or you want to explore some of these acts.
The point of this article is to inform you of the negative outcome that some actions might occur if you decide to do them.
If you want to learn more about how SAFE is to lucid dream and if there are any dangers, read this article where we cover the most common questions.
Have you ever tried some of these actions? What was the outcome?
Share in the comment section below!